Education
DisasterLAN (DLAN) is a web-based, mobile friendly incident management system. It allows critical information to be quickly shared through secure interoperable communication features. With DLAN you can grant system access to any agency participating in a campus event or emergency response, while keeping your sensitive information secured using our multi-tiered security settings. DLAN also includes a full suite of reporting features to allow for easy after-action reporting.
DLAN Educational Edition helps higher educational institutions not only respond to emergency situations, but also gives them the tools necessary for daily operations and event management.
Since its release in 2002, DLAN has been utilized by multiple higher education institutions both in the classroom and for public safety. BCG's in-house engineering team continually updates and enhances DLAN to meet the evolving needs of higher education.
DLAN Educational Edition Features
Ticket Manager
Mobile Responder
Communication Center
Social Media Basic
Status Board
GIS Premium
Reference Library
Phonebook
User List
Damage Assessment Toolset
Additional DLAN System Features
LDAP, Active Directory Federated Services, & Shibboleth compatible
Emergency communication & interoperability channels
Multiple support options including 24/7 support
Hosted or on premise options
No user minimum or cap
No restrictions on available add-on modules

Status Board: Daily Operations Board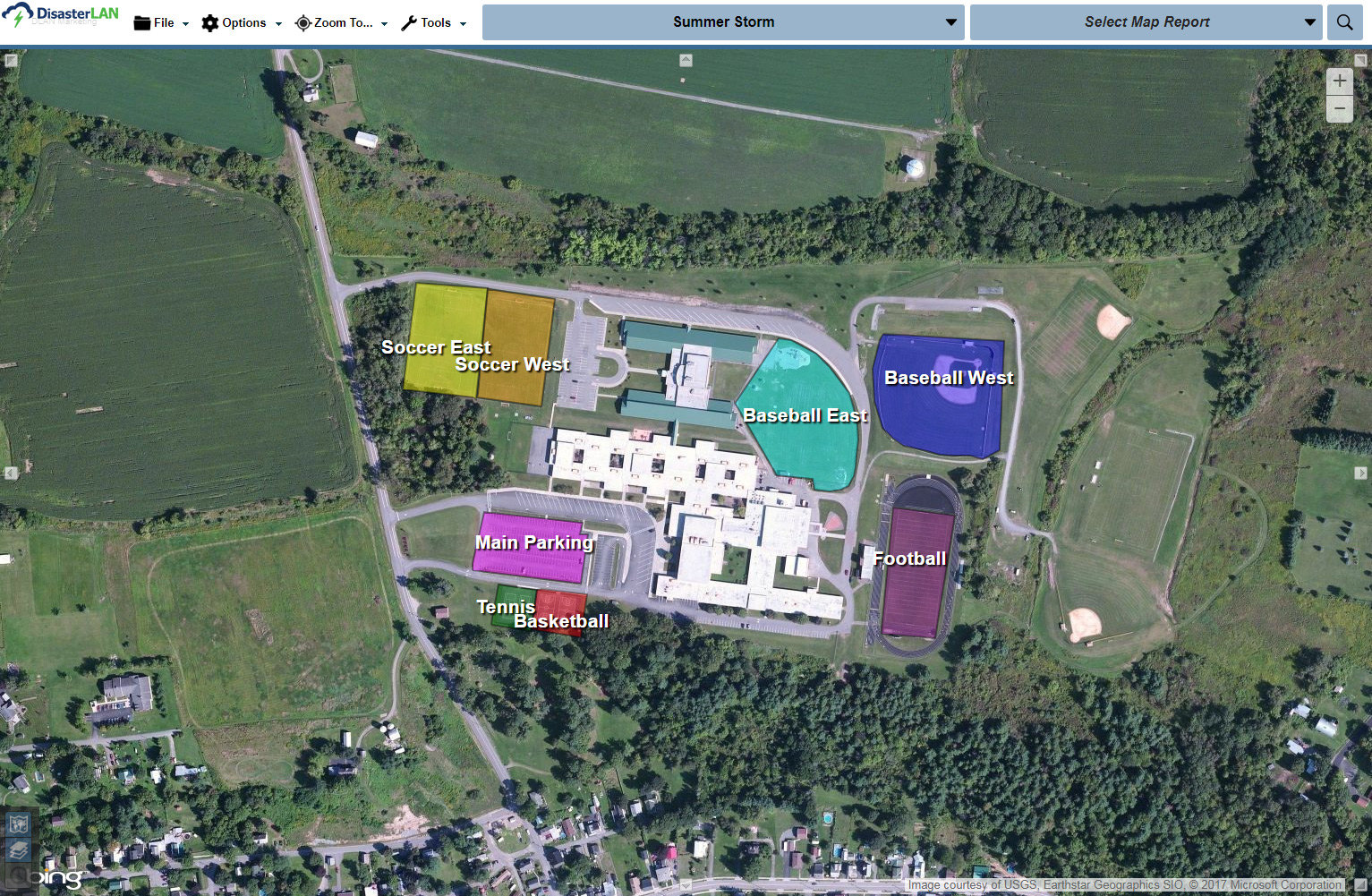 GIS Premium
Featured Optional Modules

Integrates custom mass notification system into DLAN
Adds role based ticket routing, ticket notifications, custom ticket reports, workflow automation, and other tools
Creates Situation Report documents based on standard templates filled out by each role
Contact BCG for a full list of optional modules!