Education
BCG's software has been utilized by multiple higher education institutions both in the classroom and for public safety. Notably DLAN is utilized by University of British Columbia Vancouver (UBCV). UBCV is not only responsible for 50,000 students and over 14,000 faculty and staff members, but also the 9,000 residents of the University Neighborhoods Association and almost 600 buildings, homes, and facilities in and around the UBCV campus. In addition, UBCV is the venue for several major annual events, which can bring thousands of visitors to campus. UBCV purchased the system in June, 2014 and setup a rapid installation and training schedule to have the system up and running for the Canada Summer Games 2014 Special Olympics, which held most of its sporting events at UBC venues. DLAN has also been utilized by Colgate University, John Jay College of Criminal Justice, and Sheridan College.
DisasterLAN (DLAN) Educational Edition helps higher educational institutions not only respond to emergency situations, but also gives them the tools necessary for daily operations and event management.
With DLAN you can grant system access to any agency participating in a campus event or emergency response, while keeping your sensitive information secured using our multi-tiered security settings. Unlike our other industry packs, our Educational Edition is a standalone DLAN system, including system administrator tools, online help, and system documentation.
DLAN Educational Edition Features
Ticket Manager
Mobile Responder
Communication Center
Social Media Basic
Status Board
GIS Premium
Reference Library
Phonebook
User List
Damage Assessment Toolset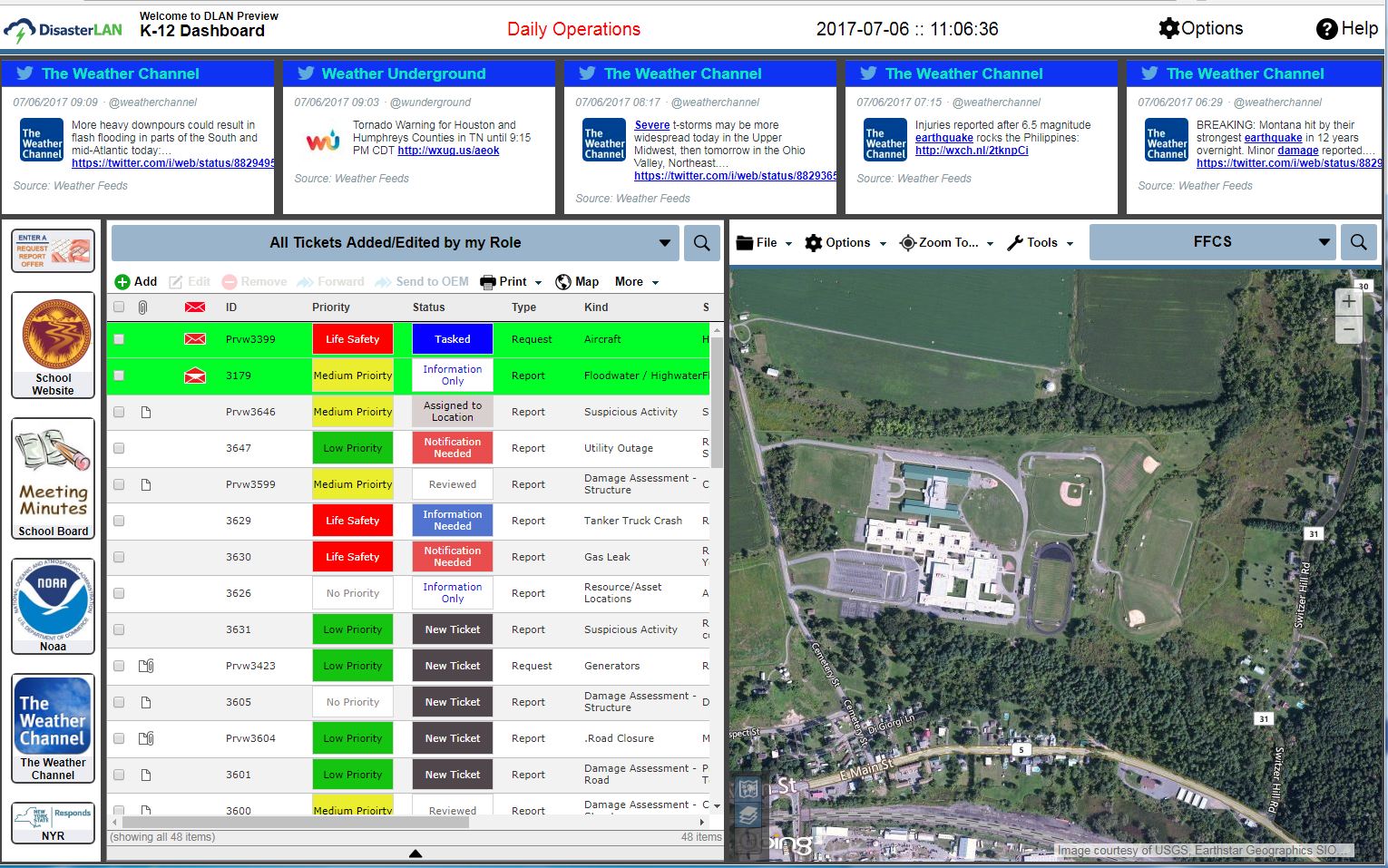 Status Board: Daily Operations Board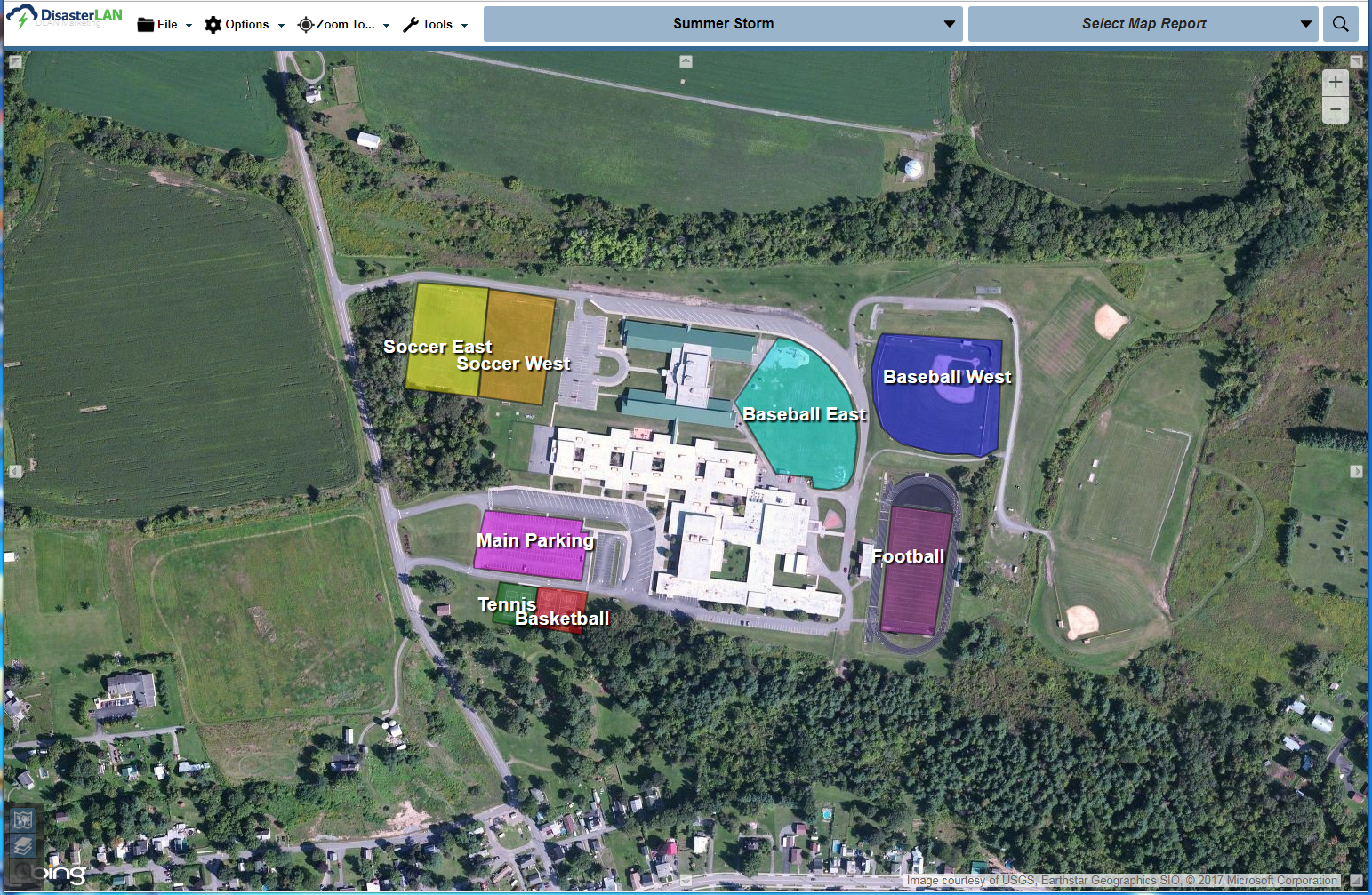 GIS Premium
Featured Optional Modules

Integrates custom mass notification system into DLAN
Adds role based ticket routing, ticket notifications, custom ticket reports, workflow automation, and other tools
Creates Situation Report documents based on standard templates filled out by each role
Contact BCG for a full list of optional modules!
Request More Information
Stay Connected