Emergency Management
BCG has extensive experience developing and deploying Incident Management Software designed for the operation of Emergency Operations Centers (EOCs). DLAN was originally conceived and designed as a joint project between BCG and Erie County, NY Emergency Management and Services personnel; since its release in 2002, DLAN has been deployed for multiple large scale incidents, as well as planned events and daily EOC operations.
The Incident Command System (ICS) approach to emergency management is the framework for all areas of DLAN. In fact, DLAN is the only Emergency Management Software to have completed full NIMS-STEP testing to ensure that FEMA considers it compliant with both the technical and methodological standards for an Incident Command System.
All BCG DLAN staff, whether technical or subject matter experts, have significant experience in emergency management and have been trained through at least the ICS 400 level. Our subject matter experts include Fire, EMS, and Emergency Managers who have experience in both field and EOC operations. BCG also provides on-site support at EOCs during large scale incidents, supplementing permanent EOC staff and providing just-in-time training.
DLAN has been featured in a number of emergency management and military technology demonstrations and exercises as an interoperable communications technology integrator. DLAN was chosen by the U.S. Military as a civilian technology product for their Interoperability Assessment Process portion of the 2011 Coalition Warrior Interoperability Demonstration Civilian to Military Interoperability Exercise.
The Emergency Management Pack is specifically designed for use by emergency managers and adds a robust set of emergency management tools to any DLAN system.
DLAN Emergency Management Pack Features
Mobile Responder App
Empowers field staff with information and mobile data submission tools
Role Checklist
Provides customizable checklists, forms, and job aids based on job position
Situation Report
Creates Situation Report documents based on standard templates filled out by each role.
Incident Action Plans & ICS or IMS Forms
Streamlines IAP processes with easy data entry and time saving templates
Damage Assessment Toolset
Damage Assessment Form, Report, & Board
Role Task Status Toolset
Role/Task Status Report & Board
Road Closure Toolset
Road Closure Form, Report, & Board
Shelter Management Toolset
Shelter Management Form, Report, & Board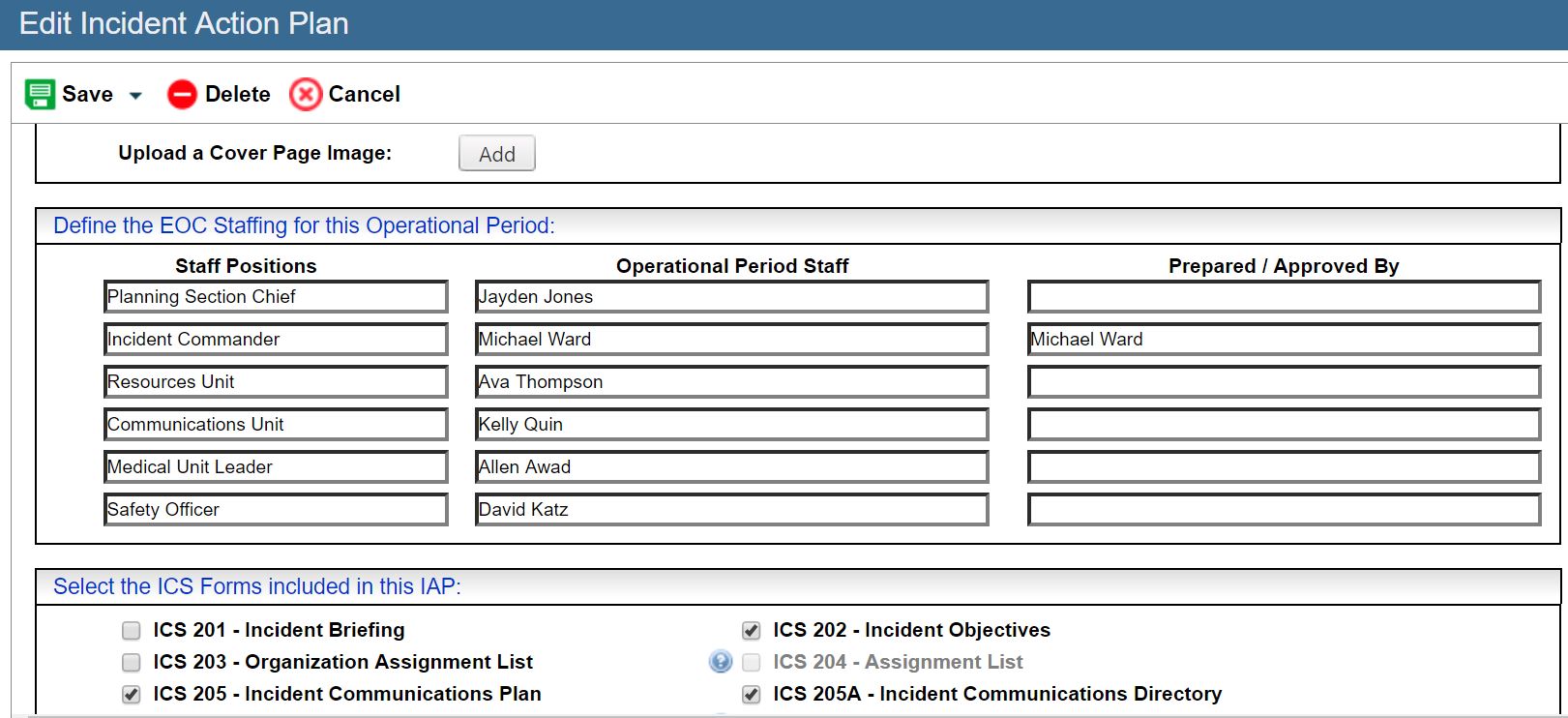 Incident Action Plan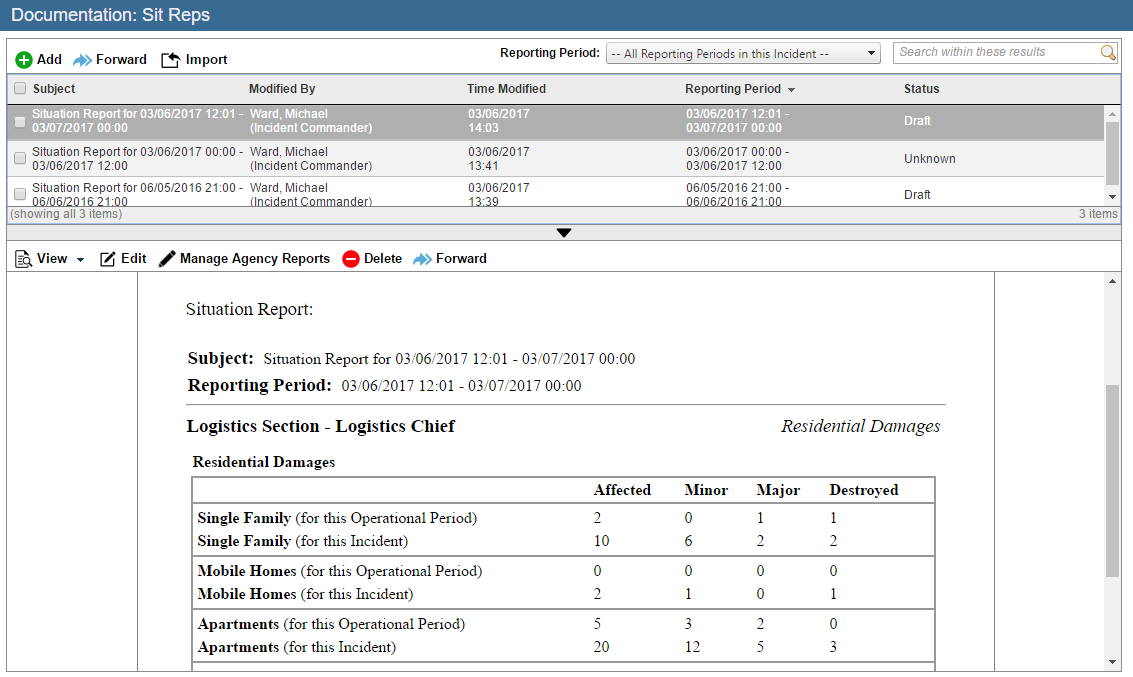 Situation Report