Custom Engineering
Our talented team is committed to expanding our client's business capabilities while becoming a trusted partner for their future growth. We are able to offer custom software and web development solutions at competitive prices due to our ongoing focus on overhead reduction. No other company can match the quality of our work for the price of our services.
Software Engineering
BCG offers a complete line of custom software engineering services including embedded application development, PC-based application development, and web-application development. Our software engineers have experience with JAVA, C++, C#, .NET, ASP .NET, SQL Server, Oracle, XML, Web Services, AJAX, and OLAP. Our talented team is committed to providing our customers with exceptional solutions at an affordable cost.
Our services include:
Business needs assessment, requirements gathering & conceptual design
Database design, data modeling, & object modeling
User interface design
Messaging architecture
Web-based internet/intranet/extranet application development
Legacy migration
Windows client/server application development
Component development
Database stored procedures and functions development
Web Services development
Code maintenance/enhancements
Debugging
Deployment scripts
Setup applications
Supplement existing engineering resources
Individual coaching and group training
Hardware Engineering
In addition to offering electronic design solutions, BCG has the resources to manufacture, assemble, and test third party devices and products. We are capable of developing prototypes, as well as small and large-volume production runs. Our engineering staff has experience in digital/analog circuit design, printed circuit board layout, electronic assembly, FPGA development, embedded systems, and cabling. BCG has facilities to handle expedited prototyping and follow-up production where needed. BCG works with the customer to review requirements, develop preliminary costs, finalize design, then move on to prototyping and production. BCG does this with our own products, and can help the customer achieve success with their projects.
Geographic Information Systems (GIS)
BCG is an experienced Geographic Information Systems (GIS) developer of integrated, web-based solutions for a variety of industries. Geographic Information Systems have become essential tools for the management, analysis and presentation of geospatial and environmental data by providing decision-makers with the spatial data they need to solve a variety of issues. BCG is a proven developer of robust, secure, user-friendly solutions for a variety of markets that meet these demands.
Our team of GIS specialists design enhanced solutions that provide for the highly specific needs of our client's geo-spatial requirements. The professional services we offer address many disciplines and markets, including: municipal government, mass notification, asset management, environmental planning, emergency management response, & planning and mitigation.
BCG also provides a high level of support and maintenance for all of the systems we develop, including customized training, and site-specific user and system manuals. BCG has experience writing user-friendly and scalable software that can accommodate localized solutions as well as large-scale use on a state or county-wide level. Our success with custom engineering and GIS application development comes directly from the time BCG takes at the beginning of each project to thoroughly understand the goals and objectives of the customer. Our broad range of GIS expertise allows us to offer innovative, customized solutions to meet the specific needs and goals of our clients.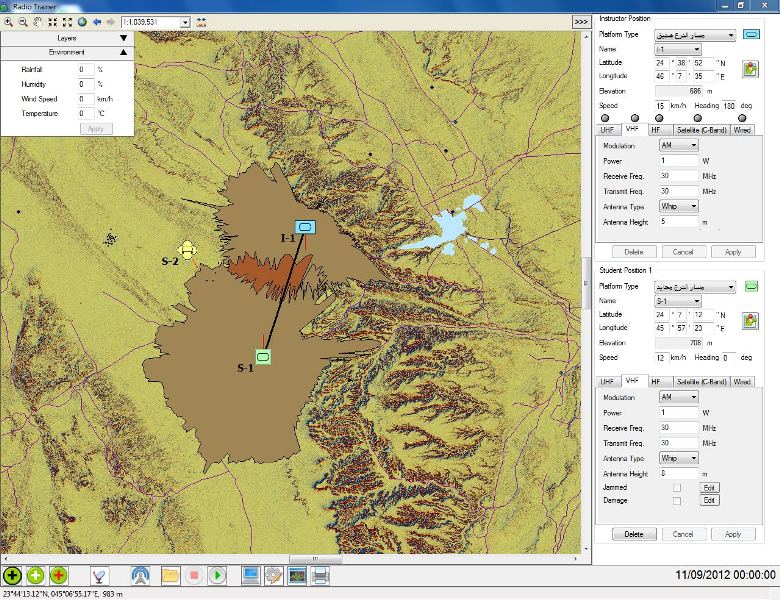 BCG's Custom Engineering Division provides contract hardware and software design, development, and manufacturing services to a variety of industries. With experience serving both private and public sectors, including the military, BCG has experience in all phases of project development. Our seasoned team of engineers can handle unique engineering projects, aggressive deadlines, and collaboration as part of a larger development team effort. We also offer full service and support services as well as consultation services. Our diverse portfolio speaks for itself.
+Read More