Maritime Simulation Solutions
- Providing quality training equipment for the maritime community -
Desktop Ship Simulator
Buffalo Computer Graphics (BCG) offers an all inclusive Desktop Ship Simulator package with navigation equipment that meets the standards as described in IMO ECDIS Model Course 1.27 as well as the IMO courses for radar or ARPA training 1.07 and 1.08.
The system represents the integration of proven BCG products with high quality third party software for a complete desktop simulator. Features include: a single channel visual display, an IMO approved ECDIS, one of BCG's ARPA radar emulations, and ownship steering controls. The system is delivered with computer hardware and accessories as well as all software installed, configured and tested. Included with the initial student station is an instructor control station which uses our Maritime Software Tool (MaST) software and includes required computer hardware. This workstation provides complete control over the training environment and will support up to 32 student stations.
The Desktop Ship Simulator is modular in design allowing for system growth as your training requirements increase. BCG offers a range of options for each of the system components allowing the user to build a system that can be grown and tailored to their budget. The customer has their choice of radar model, ECDIS manufacturer, steering control software and visual databases. Based on these choices each system is built according to the user's budget and training requirements. The simulator is delivered as an integrated and tested system based on the number of student stations purchased. With this network-based design, additional student stations may be easily added at any time.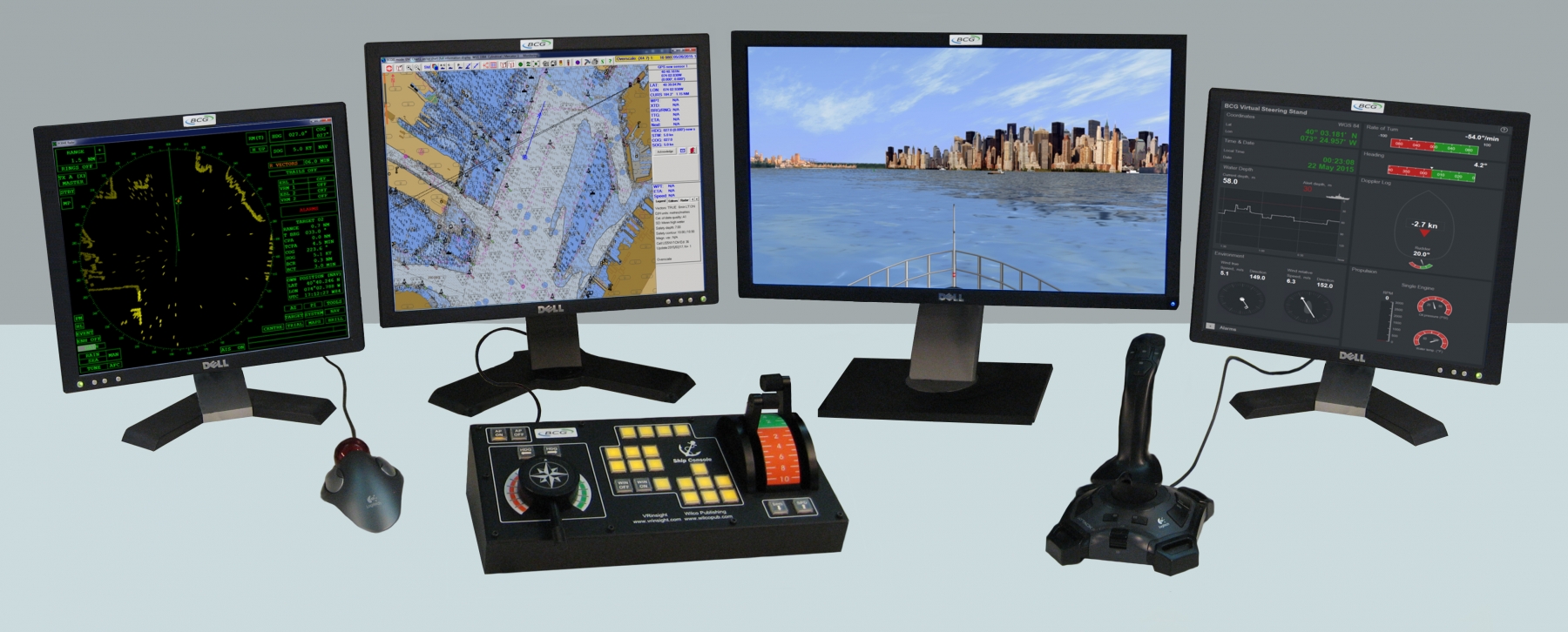 Desktop Ship Simulator with Tabletop Console
Learn More