BCG Completes Army C4ISR Delivery
published on Wednesday, May 13th, 2015
Buffalo Computer Graphics (BCG) has completed delivery of an upgrade to the US Army's C4ISR Training System located at the Transportation School in Fort Eustis, VA. This upgrade provided modernization and enhanced capabilities for Army personnel training on the use of crypto key loading and device operations to perform encrypted data and voice communication.
Based upon Army training objectives, BCG delivered a set of software modules which allow operator training on the use of the PYQ-10 Simple Key Loader and SecNet 54 Crypto Key Loader as related to secure communication using a PRC-117G radio, Klas Pioneer router, FB500 satellite phone, and the AN/APX-123 Identification, Friend or Foe (IFF) Transponder. Using a set of BCG developed virtual devices, the trainee is exposed to the same operational steps that are required by the real equipment, without the cost of expensive hardware or the need to operate in a secure classroom environment.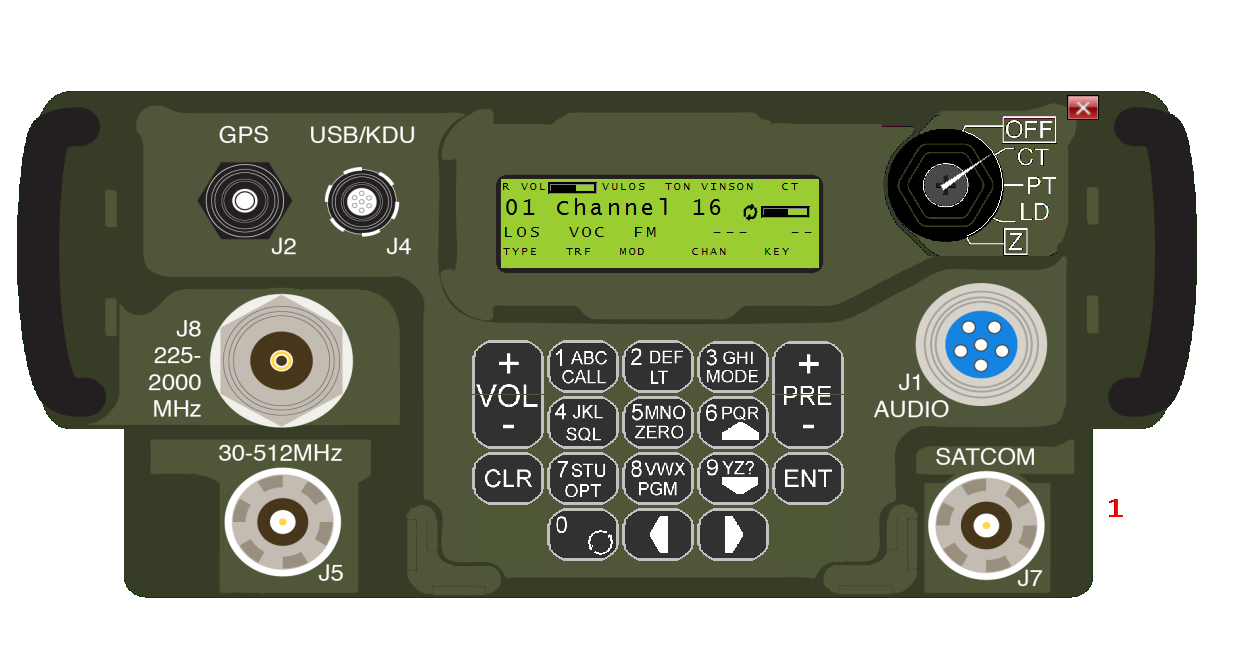 PRC-117G Emulation Screen Shot
This software was installed in the Army's 15 seat multi-function classroom designed by BCG to provide training for C4ISR operation, along with ship navigation, Radar, Electronic Charting Display and Information System (ECDIS) and Global Maritime Distress and Safety System (GMDSS) courses of instruction.
This delivery expanded our continuing effort to support the U.S. Army's readiness and training goals. For more information on BCG's role on these contracts please contact us.
Simple Key Loader after loading codes