BCG Delivers GMDSS Simulation Software to Hong Kong
Tuesday, July 5th, 2016

Buffalo Computer Graphics (BCG) Inc. has delivered its Virtual Global Maritime Distress and Safety System (VGMDSS) simulator to Patt Manfield & Co. Shipping Company in Hong Kong. BCG has completed delivery of a single instructor station and five student stations to be used for GMDSS operator training for Patt Manfield's manning agency in Manila, Southfield Agencies Inc. The simulator software, along with communication headsets, were delivered to Hong Kong at the end of February and licensed in June.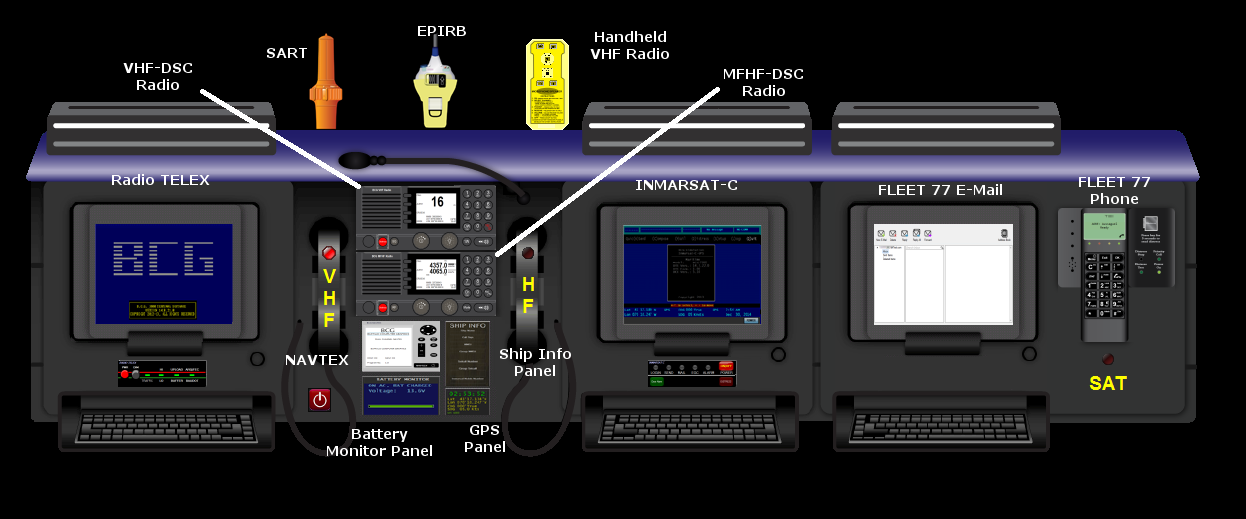 The GMDSS Simulation software, will be used to train mariners and cadets from across Southfield's principals on the various aspects of a GMDSS system and for professional certification within the respective flag states.
For additional information on BCG's Maritime Simulation Products, please contact BCG at +1-716-822-8668 or through our website.
For additional information on the Southfield Agencies and their capabilities, please visit http://www.southfield.com.ph/