BCG Delivers Simulation Upgrades to QMT
Wednesday, April 13th, 2016

Buffalo Computer Graphics (BCG) Inc. has delivered a series of simulation upgrades to Quality Maritime Training (QMT) in Jacksonville and Saint Petersburg, FL. In an effort to standardize their two BCG training simulators, QMT contracted BCG for a series of software upgrades. These upgrades now allow QMT to offer the same training curriculum at both of their sites and share a common set of training exercises.
Both the Jacksonville and Saint Petersburg sites are now running an instructor position and two student training stations. Each student has a fully functional ARPA radar (BCG's PCBME), a Raytheon IMO approved ECDIS, and BCG's newest Virtual Steering Stand (VSS) software. The VSS allows the student complete maneuvering control over their vessel, as well as the required conning display. This combination of equipment allows for navigation, radar operator and ECDIS training classes. All of the simulation is run on laptop computers allowing the trainer to be packed up and easily moved off site to run remote classes.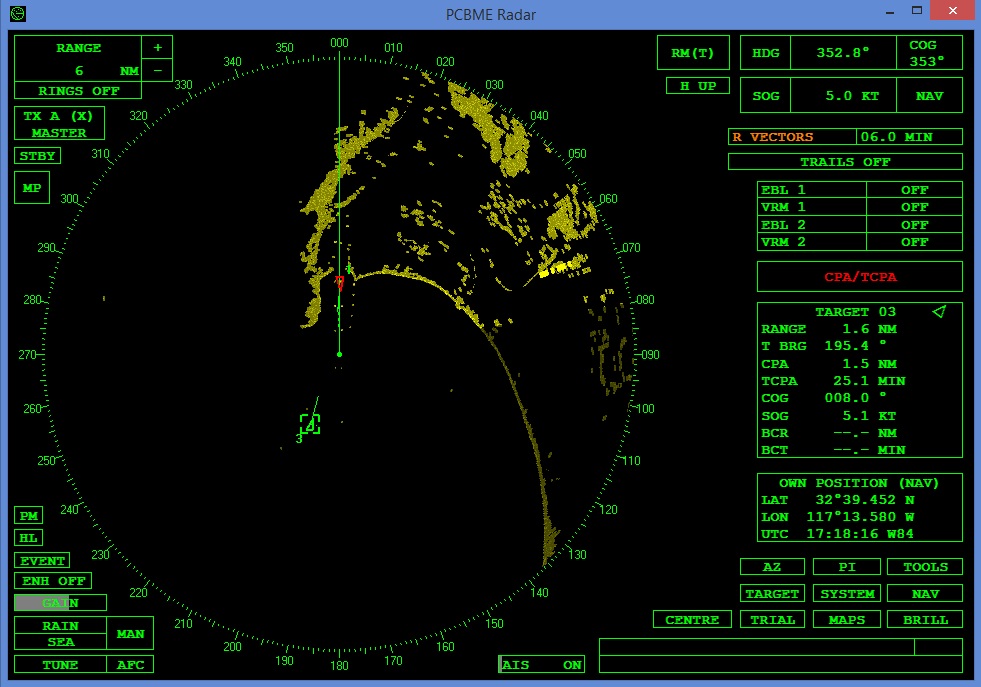 PCBME Screen Shot
For additional information on BCG's Maritime Simulation Products, please contact BCG at 716-822-8668 or through our website - www.bcgeng.com.
For additional information on QMT and their courses, please visit http://www.qualitymaritime.info or call (904) 683-1985.