Buffalo Computer Graphics hosted a DisasterLAN training for Ride For Roswell Staff this week at our Blasdell Headquarters
published on Wednesday, June 17th, 2015

Buffalo Computer Graphics (BCG) was pleased to host a successful DisasterLAN (DLAN) training for Ride For Roswell staff at our Blasdell Headquarters Monday night.
Through a joint effort by Erie County and BCG, Ride For Roswell staff were given free access to DLAN during last year's Ride and the team plans to expand its use this year. The major new addition will be the use of GPS to track personnel. This will allow The Ride to give more accurate information to riders who are in need of bike repairs or other assistance, since they will know exactly how far away each team member is from the rider.
Brian Carrier, BCG, and Tom Johnston, The Ride For Roswell.
"Rider safety is our number one priority. With 12 routes spanning 400 miles, 14 jurisdictions, four counties and two countries, it would be impossible to host a safe Ride without an efficient and feasible plan. BCG and DLAN have given us the tools to implement that plan by providing a consistent standard database to operate in. Their involvement has elevated the level and speed of response during the event," said Tom Johnston, Ride For Roswell Operations Manager.
This training helped staff brush up on the software and learn more about the new GPS devices. It also gave them the opportunity to talk to DLAN developers and get their input on how to best utilize DLAN during The Ride.
"This training gave The Ride For Roswell volunteers the confidence to take a call quickly and then accurately create a ticket in DLAN so the Ride's first responders can react asap" - Brian Carrier, BCG's Training Coordinator for The Ride.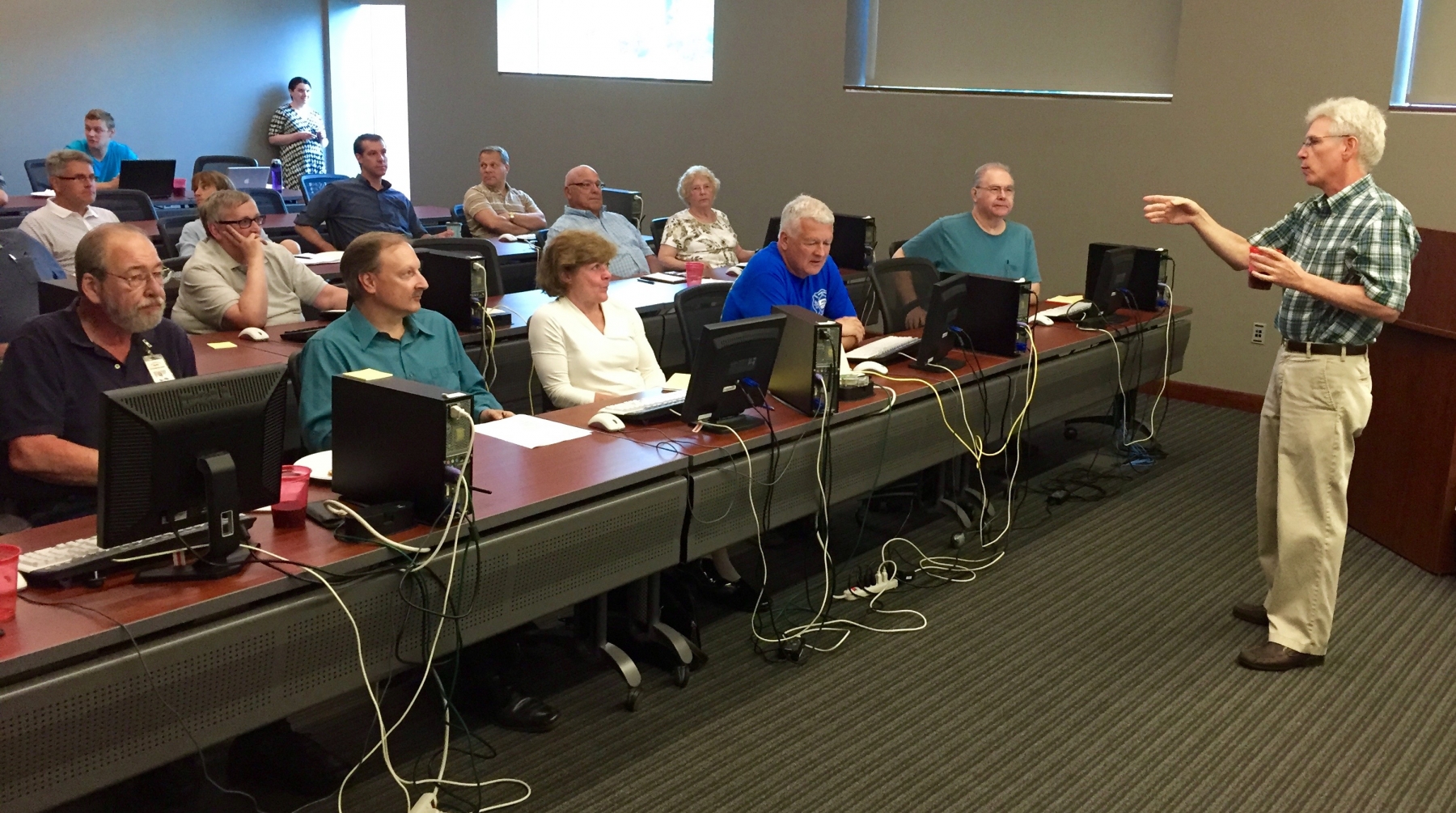 Brian Carrier conducting DLAN training.
About The Ride For Roswell:
The 20th anniversary Ride For Roswell will be held June 26th & 27th. Throughout its history, The Ride has raised more than $30 million for cutting-edge cancer research and compassionate, innovative patient care programs at Roswell Park Cancer Institute. For more information please visit https://rideforroswell.org/