DisasterLAN How-To Series: #3
published on Thursday, June 23rd, 2016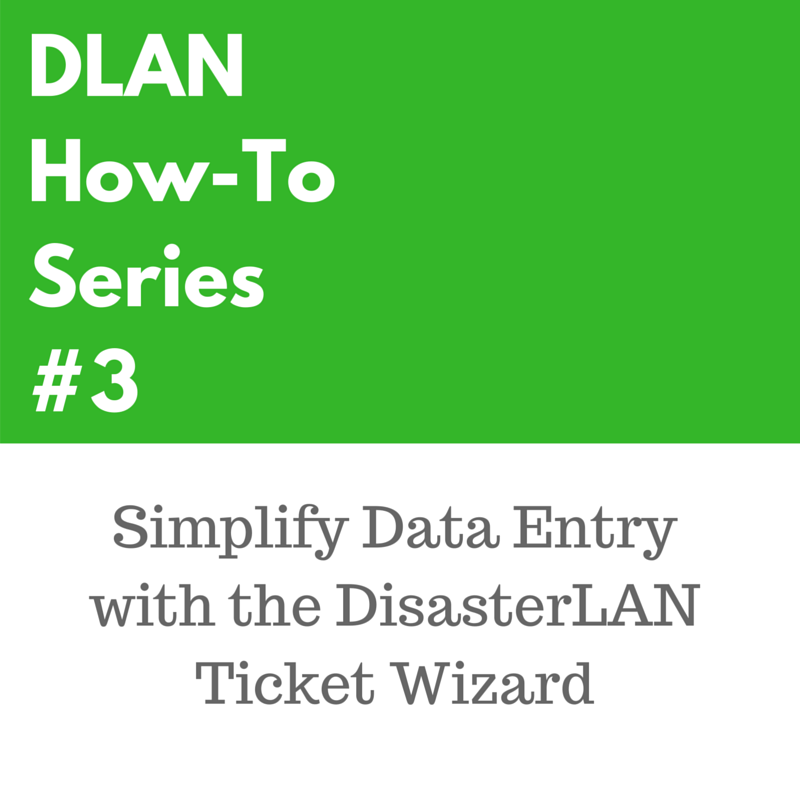 We are excited to present the third installment of our DLAN How-To Series! Before we released DLAN 10.0 earlier this year, we spent a lot of time working on ways to make the system as friendly as possible to occasional and new users. That's how the Ticket Wizard was born - a tool that guides users through properly making a request, offer, or report in the system.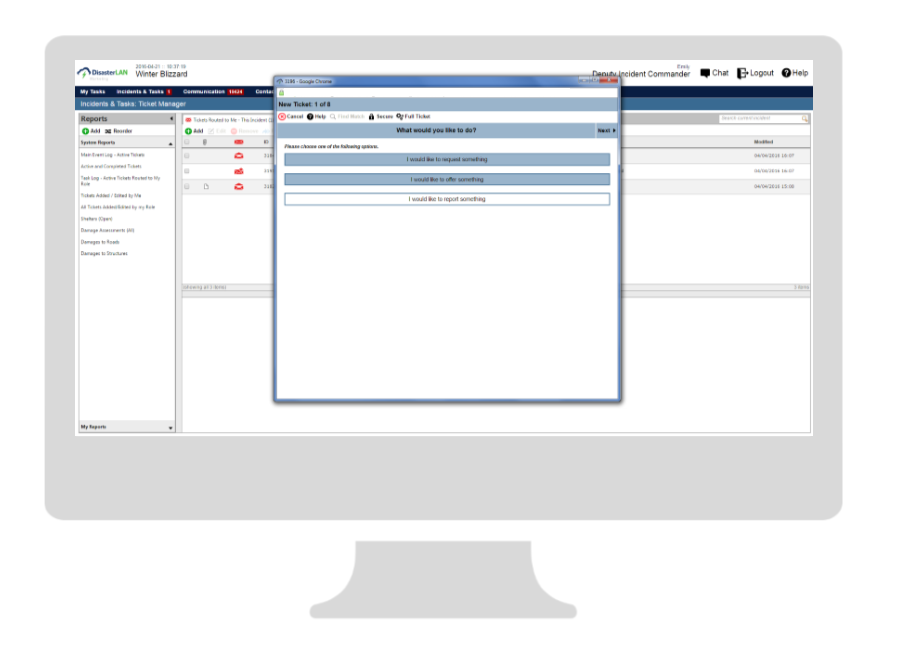 In this installment of the How-To Series, we show DLAN administrators how to properly enable and configure the Ticket Wizard for users and roles in their organization. Click here to read the full paper.
If you're interested in more hands-on Ticket Wizard training, please get in touch with us. Until then, we hope that you find this information useful and look forward to any feedback or suggestions for future installments.