Thu, Nov 19th 2015 08:00 am
BCG and partner Emergency Preparedness Resource Group (EPRG) recently took part in administering an Emergency Operations Center exercise for Rockland County Office of Fire and Emergency Services in New York. The exercise utilized BCG's DisasterLAN software, which has been used by the County since 2011.

Thu, Nov 12th 2015 01:00 am
DLAN 9.7 excels at providing more information about the current environment while users are out in the field. Included in the 9.7 release are new GIS based map identification tools, powerful data layer viewing tools for analyzing mappable information layer by layer, and new support for AERIS Weather layers that can provide high resolution maps of important weather information like temperature, wind, and radar.
Wed, Nov 4th 2015 02:00 pm
Buffalo Computer Graphics (BCG) has developed a custom desktop application for Cheektowaga, NY-based online retailer Christmas Central to optimize its daily warehouse operations. The new database driven system automates the process of receiving, sorting, tagging and picking online orders while integrating with UPS shipping and a third party inventory tracker.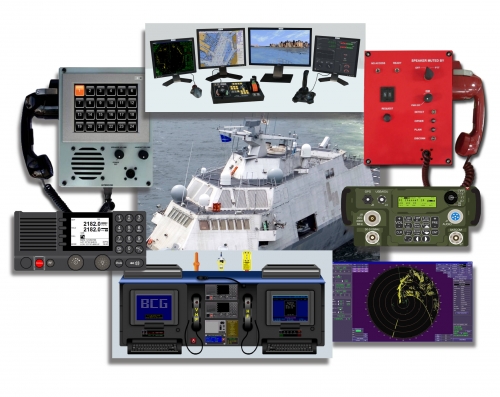 Tue, Nov 3rd 2015 08:00 am
The United States Coast Guard's Command, Control and Communications Engineering Center (C3CEN Portsmouth, VA) has issued another engineering support contract to Buffalo Computer Graphics for 2016.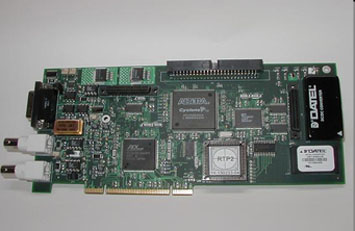 Thu, Oct 29th 2015 09:00 am
Northrup Grumman Corporation - Electronic Systems (NGC-ES) has awarded Buffalo Computer Graphics two contracts for delivery of six (6) PCS-200 Radar Simulators for the US Navy.

Tue, Oct 20th 2015 01:00 pm
Buffalo Computer Graphics (BCG) Inc. is pleased to announce the release of a new Fleet77 Satellite Phone and E-mail Application.
Tue, Sep 15th 2015 09:00 am
For the second straight year, Buffalo Computer Graphics (BCG) Inc. has been named to Military Training Technology's (MT2) "Top Simulation and Training Companies" List.

Tue, Sep 1st 2015 11:05 pm
Recently BCG had the opportunity to help the Emergency Services & Safety Department in Amherst, New York make the transition from their pen and paper record keeping methods to a fully digital, internet-based solution. Particularly BCG helped them to utilize the Erie County's Incident Management Software, DisasterLAN (DLAN), to record information about all of their fire and hazmat responses. The system, which is available to all cities, towns and municipalities for free through Erie County, will allow them to collect all of the needed information on each incident in one secure, common platform.

Tue, Aug 25th 2015 09:00 am
"DLAN 9.6 focuses on making it simple for mobile emergency managers to do more with their mapping tools. With the addition of driving directions, im-proved mobile markup tools, new measurement tools, and improved per-formance, it has never been easier to work with maps from the field." Tim Masterson -DisasterLAN Product Manager

Thu, Aug 20th 2015 07:00 am
This year BCG follows up with coordinators to see what improvements were made during the second year. Major changes over the past year include the addition of AVL trackers, improvements in configuring the software to meet the event's particular workflow, and additional training.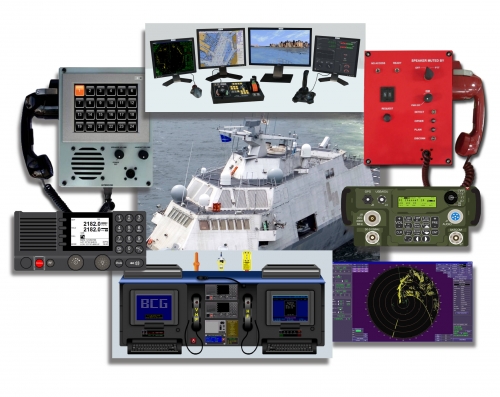 Fri, Aug 14th 2015 09:00 am
Buffalo Computer Graphics (BCG) Inc. has completed a donation of our Enhanced Graphical User Interface (GUI2) simulation software to the United States Naval Academy Foundation in Annapolis, MD for distribution to the Academy's Seamanship and Navigation Department.

Tue, Aug 11th 2015 07:00 am
Schoharie put its new DisasterLAN (DLAN) system to the test during a New York State sponsored exercise this spring and found it greatly improved their ability to respond to a disaster.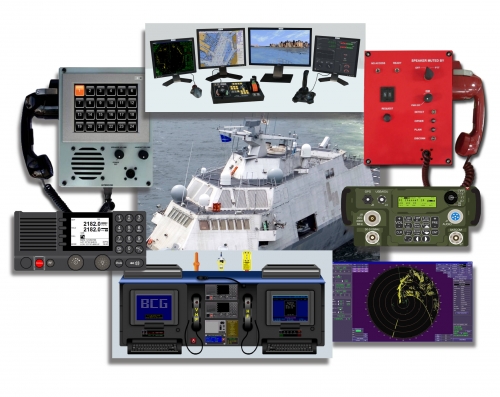 Thu, Jul 23rd 2015 12:00 pm
Buffalo Computer Graphics (BCG) Inc. is pleased to announce the release of a turn-key desktop ship simulator that adds a visual component to BCG's existing line of radar and communication simulation products.

Tue, Jul 21st 2015 10:50 am
"...The use of the DLAN package facilitates experiential learning opportunities for our students who will be able to apply their learning through using this cutting-edge software in the classroom and in applied training scenarios. Sheridan's School of Public Safety greatly appreciates the support of BCG and FutureShield in providing the next generation of emergency management practitioners with access to an industry leading software package." - Gary Galbraith - Program Coordinator, Emergency Management & Investigation: Public and Private

Tue, Jun 30th 2015 07:00 am
BCG is happy to announce that Alberta Emergency Management Agency (AEMA) has chosen DLAN as their Emergency Operations Centre Coordination Application!

Tue, Jun 23rd 2015 10:50 am
DisasterLAN (DLAN) 9.5 offers a series of new automated features including auto-draft, auto-snapshot for GIS, automated email and feed filters, and automated bandwidth management. It also includes enhanced support for IPAWS, CAP, and other alerts in Communication Center templates.

Wed, Jun 17th 2015 09:00 am
"Rider safety is our number one priority. With 12 routes spanning 400 miles, 14 jurisdictions, four counties and two countries, it would be impossible to host a safe Ride without an efficient and feasible plan. BCG and DLAN have given us the tools to implement that plan by providing a consistent standard database to operate in. Their involvement has elevated the level and speed of response during the event," said Tom Johnston, Ride For Roswell Operations Manager.
Wed, May 13th 2015 03:00 pm
Buffalo Computer Graphics (BCG) has completed delivery of an upgrade to the US Army's C4ISR Training System located at the Transportation School in Fort Eustis, VA. This upgrade provided modernization and enhanced capabilities for Army personnel training on the use of crypto key loading and device operations to perform encrypted data and voice communication.

Wed, Apr 8th 2015 09:00 am
Tim Masterson, DLAN Product Manager, notes "Our 9.x set of releases this year have truly made a difference for our DLAN customers. Dashboards, responsive web pages, and mobile first tools allow our users to get the very most from their system wherever they are."
Tue, Mar 24th 2015 10:00 am
EA will provide a number of extension services in line with BCG's goal of providing a full service incident management solution, including: emergency management consulting; situational awareness and critical decision support services; financial risk management; all hazard incident management support teams (IMST); all hazard training; and extreme weather services. These services, combined with BCG's DisasterLAN (DLAN) software and other emergency management services, will help provide customers with a total incident management solution.

Tue, Mar 10th 2015 08:55 am
With DLAN, the LHINs and their health service providers will be prepared to respond to and recover from any potential planned or unplanned incident during the PPAG. The system will continue to be a useful tool after the event for both day-to-day operations and in the event of a crisis situation.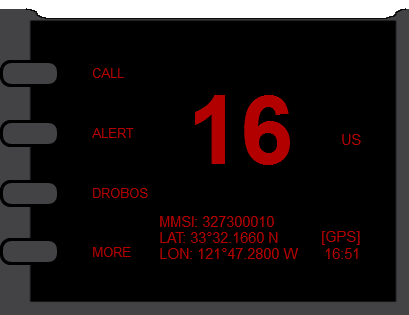 Wed, Mar 4th 2015 03:00 pm
Buffalo Computer Graphics (BCG) Inc. is pleased to announce that it has created two new radio emulations to be used as part of our Virtual GMDSS suite, or as standalone radio simulators
Tue, Feb 3rd 2015 08:00 am
BCG has partnered with 2K Emergency Management Systems (2KEMS) to extend its ability to provide additional training options and subject matter expertise.

Fri, Jan 30th 2015 03:00 pm
The purpose of this document is to guide administrative level DisasterLAN (DLAN) users through the process of configuring and sharing information between DLAN systems. Information that can be shared between systems include: Calls/Tickets, Communication Center messages, Situation Reports (Sit Reps), Agency Reports, Incident Action Plans (IAPs), Reference Library items, and ICS Forms.

Thu, Jan 22nd 2015 09:00 am
DisasterLAN (DLAN) Version 9.3 continues to blaze a path for the mobile incident management worker. Expanding upon DLAN's suite of mobility tools, DLAN users can now easily add and edit tickets from any type of device. Version 9.3 also includes several GIS enhancements including reusable map reports, improved resource and people tracking, and support for Feature Services from ArcGIS Server and ArcGIS Online.
Mon, Dec 29th 2014 01:00 pm
Buffalo Computer Graphics (BCG) Inc. has delivered a series of simulation products to Maritime Training International (MTI), in Jacksonville, FL. MTI contacted BCG earlier this year and opened discussions to add simulation capabilities to their existing inventory of maritime training resources.

Mon, Dec 22nd 2014 09:00 am
Allen Mann, President of Lithos Robotics Corporation, notes "Viewing real-time video from quick deploy cameras and robots, placed directly at the heart of a disaster, will be a great aid to decision makers in an emergency."
Thu, Dec 18th 2014 08:00 am
Buffalo Computer Graphics (BCG) Inc. has recently delivered two upgrades to long time BCG customers: Columbia Pacific Maritime in Portland OR and The River School in Memphis TN.
Mon, Dec 15th 2014 08:00 am
Incident/Emergency Management Software can improve how emergency managers plan for, respond to, recover from, and try to mitigate incidents in their communities. Most emergency managers use one or more software products to perform both routine and incident-specific tasks. Some use a hodge-podge set of software products not specifically designed for incident response, such as using Microsoft Excel spreadsheets to keep track of resources. Others have developed dedicated in-house solutions specifically tailored to their workflow requirements. Whereas still others have chosen one of the many Complete-Off-The-Shelf (COTS) incident management software solutions available on the market. In order to delve into these topics a survey was distributed to the emergency management community through the Disaster Resource Guide. In total 466 participants filled out all or part of the survey. The results of the survey point to the diversity of the emergency management community when it comes to their thoughts on emergency management software. The study particularly focuses on the increasing importance of integration with social media, the use of mobile devices in the field, opinions on cloud based solutions, training and exercise options, integration of the software into daily operations, interoperability issues, and important factors and deterrents for purchasing and utilizing emergency management software.

Thu, Dec 11th 2014 10:00 am
DLAN Product Manager, Tim Masterson, notes "Planning, Response, Recovery, and Mitigation often require emergency management staff to make decisions in the field. DLAN's new mobile enhancements give responders the tools they need to stay informed wherever they are."

Thu, Jul 24th 2014 10:15 am
This paper is meant to showcase how Incident Management Software can help event coordinators manage logistical and safety issues that arise during major events. It uses the 19th Annual Ride For Roswell as an example of the successful implementation of Incident Management Software, as well as detailing lessons learned from the event and suggestions for best practices.