Fri, Sep 12th 2014 08:00 am
"After evaluating our customer's needs in today's emergencies, we are confident that our new board building tools hit the perfect balance of flexibility, portability, and ease of use. Our users will be able to build customized dashboards and experiences that meet their unique needs yet leverage the power of workflow based tools to help them to do their job more efficiently. We are excited to see what our DLAN users are able to do with these new toolsets." - Tim Masterson (DisasterLAN Product Manager)
Tue, Sep 9th 2014 02:00 pm
Buffalo Computer Graphics (BCG) Inc. has been named to Military Training Technology's (MT2) "Top Simulation and Training Companies" List for 2014.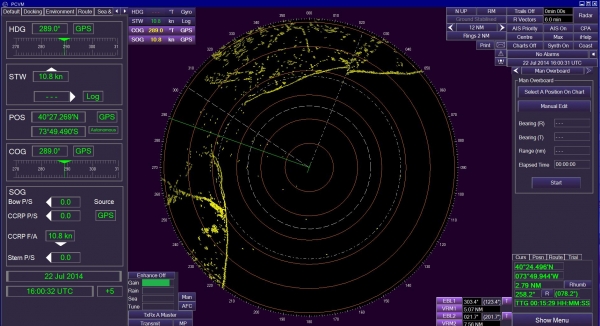 Fri, Aug 29th 2014 01:00 pm
Buffalo Computer Graphics (BCG) Inc. is pleased to announce the addition of another emulation product to our family of Radar Simulators. BCG has completed an emulation of the VisionMaster FT™ radar - our PCVM.
Mon, Aug 25th 2014 10:00 am
Please take the survey (https://www.surveymonkey.com/s/JDDZL5Q) and forward it to your colleagues. As a thank you, one lucky participant will win a $250 VISA card (see entry form at the end of the survey for details).

Thu, Jul 31st 2014 09:00 am
FutureShield, a Canadian company that provides software and services for security and emergency management recommended DisasterLAN (DLAN), a scalable web-based incident management system, to meet UBC's needs.

Thu, Jul 24th 2014 10:15 am
This paper is meant to showcase how Incident Management Software can help event coordinators manage logistical and safety issues that arise during major events. It uses the 19th Annual Ride For Roswell as an example of the successful implementation of Incident Management Software, as well as detailing lessons learned from the event and suggestions for best practices.

Thu, Jul 3rd 2014 08:00 am
DLAN will allow Colgate staff to have a common platform for displaying, prioritizing, and analyzing data from planned or emergency incidents, including requests for assistance, resource allocation, and task completion.

Tue, Jun 24th 2014 09:00 am
Bryan Sidorowicz, Director of The Ride For Roswell, notes "The Ride For Roswell spans 350 miles in four counties and fourteen jurisdictions. As the largest single-day cycling fundraiser in North America, The Ride For Roswell is responsible for the safety of over 10,000 participants and supporters, so a comprehensive call management system is imperative and of utmost priority. We look forward to implementing DLAN this year to coordinate our event communication and incident action planning."
Tue, Jun 17th 2014 03:25 pm
Buffalo Computer Graphics (BCG) Inc. has delivered four (4) copies of its Rapid Radar Plotting software to the United States Coast Guard Academy to assist with teaching rapid radar plotting or the use of Maneuvering Boards to cadets and other maritime students.
Thu, Jun 12th 2014 12:00 pm
Colleges Say They're Ready for the Unforeseen Disaster
Wed, Jun 4th 2014 10:00 am
Buffalo Computer Graphics (BCG) has been awarded a contract for custom engineering support by Tel-Instrument Electronics Corporation (East Rutherford, NJ
Thu, May 8th 2014 10:00 pm
VSE Corporation (www.vsecorp.com), working under a Foreign Military Sales contract with the US Coast Guard, awarded Buffalo Computer Graphics (BCG) a sub-contract for four (4) PCRadar workstations.

Tue, Apr 29th 2014 09:00 am
HSEM Region 2's DLAN system is a shared regional solution jointly administered and operated by a diverse set of 17 municipal entities; although all of these users have distinct emergency management issues to address, their DLAN system gives them a common platform to help solve all their needs.
Fri, Apr 11th 2014 02:00 pm
Thu, Apr 10th 2014 01:30 pm
DLAN successfully demonstrated its ability to communicate with other emergency management systems using the highest interoperability standards at the NY-NJ-CT-PA Regional Logistics Program's Emergency Data Exchange Language (EDXL) Data Interoperability Demonstration held on March 20th in New York City.
Fri, Mar 14th 2014 09:00 am
Despite the unusual weather, Frederick County was prepared to manage the situation with the wide variety of tools available through their DLAN software.
Wed, Mar 12th 2014 08:00 am
The Bayfront Maritime Center (BMC) in Erie, PA has procured an upgrade to their existing BCG navigation simulator
Mon, Mar 3rd 2014 03:00 pm
Global Banking & Finance Review recently published an article about creating a common platform for financial tracking, featuring DisasterLAN.

Thu, Feb 20th 2014 03:00 pm
Buffalo, New York - Monday, February 17, 2014 - BCG (Buffalo Computer Graphics, Inc.) is pleased to provide the Regional Municipality of Halton an enterprise level DisasterLAN Incident Management System software solution.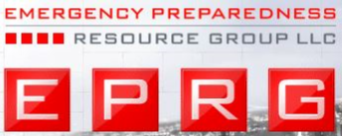 Wed, Jan 29th 2014 12:45 pm
Buffalo Computer Graphics (BCG) announced today a strategic partnership with the Emergency Preparedness Resource Group (EPRG) to enhance both company's ability to assist customers in all phases of the emergency management process from preparedness to after action reporting and analysis.
Mon, Jan 13th 2014 04:00 pm
BCG Expands DisasterLAN™ Incident Management System's Online Help System to Provide Enhanced User Training and Customer Support
Tue, Dec 10th 2013 03:30 pm
Buffalo Computer Graphics (BCG) partnered with VT MÄK at the recent Interservice/Industry Training, Simulation and Education Conference (I/ITSEC) conference in Orlando, FL
Mon, Oct 21st 2013 10:00 am
The United States Coast Guard's Command, Control and Communications Engineering Center (C3CEN Portsmouth, VA) has awarded Buffalo Computer Graphics a new one year contract for engineering support
Mon, Mar 26th 2012 08:00 am
Buffalo Computer Graphics, Inc. (BCG) completed the first phase of a delivery to provide the US Army Transportation School in Ft. Eustis, VA with a multi-function training classroom.