Buffalo Computer Graphics (BCG) Achieves ISO 27001:2013 Certification
Wednesday, January 26th, 2022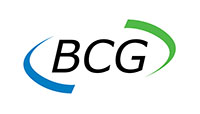 Buffalo Computer Graphics, Inc. (BCG) takes threats to the availability, integrity, and confidentiality of our clients' information seriously. As such, BCG has been identified as an ISO/IEC 27001:2013 certified provider whose Information Security Management System (ISMS) has received third-party accreditation from the International Standards Organization.
ISO 27001:2013 is an information security standard published by the International Organization for Standardization (ISO), the world's largest developer of voluntary international standards, and the International Electrotechnical Commission (IEC).
BCG's certification was issued by A-lign based on BCG's successful completion of a formal audit process. A-lign is a US based, ISO / IEC 27001 certification body, that is accredited by the ANSI-ASQ National Accreditation Board (ANAB) to perform ISMS 27001 certifications.
A-lign found BCG to have technical controls in place as well as required IT Security policies and procedures. BCG has implemented several security measures and countermeasures that protect it from unauthorized access or compromise and IT personnel were found to be conscientious and knowledgeable in best practices.
Compliance with this internationally recognized standard confirms that BCG's security management program is comprehensive and follows leading practices. The scope of our ISO/IEC 27001:2013 certification is to appropriately preserve confidentiality, integrity, and availability (CIA) of BCG's information assets. The Information Security Management System (ISMS) framework serves as BCG's mechanism to appropriately identify, select, maintain, and improve information security controls that are critical to its clients and business.
This certification demonstrates BCG's continued commitment to information security at every level and ensures you that the security of your data and information has been addressed and properly controlled in all areas of our organization.