Global Maritime Distress and Safety System (GMDSS) Simulator
Long a leader in radar simulation, Buffalo Computer Graphics (BCG) also offers a Virtual GMDSS Trainer and a realistic GMDSS Training System (see bottom image).
The BCG approach uses computer stimulated Real or Virtual radio panels along with actual INMARSAT terminals, Telex terminals and Navtex receivers. The system provides the user with all the essential elements necessary for training the complexities of GMDSS. This GMDSS Trainer utilizes Voice Over Internet Protocol (VOIP) technology, and no RF emissions! BCG's GMDSS Training System is designed to be compliant with existing performance standards of the international maritime authorities.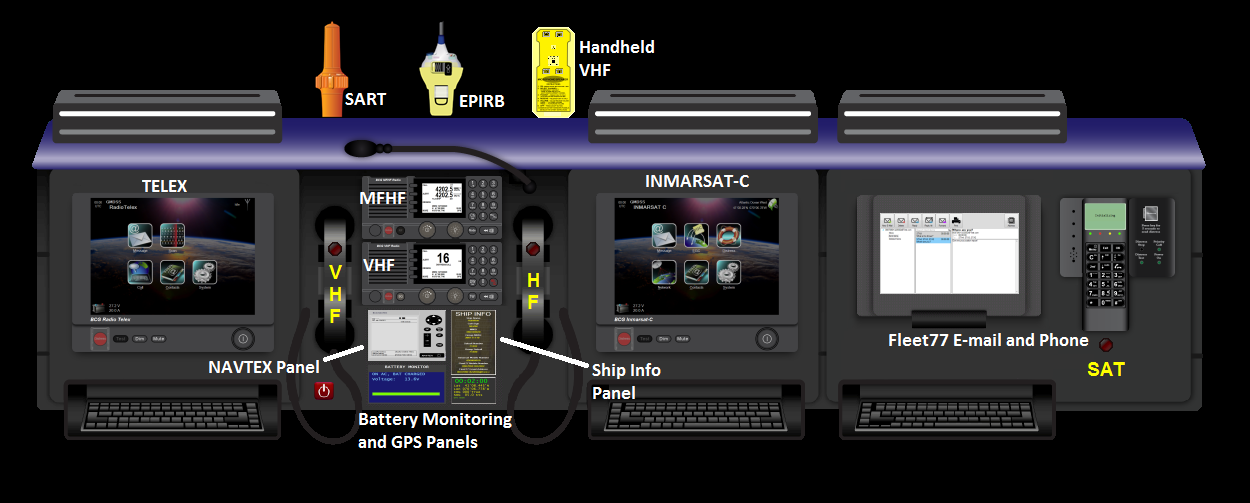 Virtual GMDSS Screen Shot
Product Features
Realistic or virtual GMDSS equipment operation without live emissions
Uses Voice Over IP (VOIP) proprietary technology
Real or Virtual MF/HF and VHF radio panels with DSC capability
Fleet 77 Phone and E-mail Applications
Automated watch keeping and distress message features
Realistic voice communications with noise squelch and propagation effects
NAVTEX receiver and printer support
Real INMARSAT- C, INMARSAT- B and NBDP Telex Terminals with printer support
PC based Instructor control station with GMDSS Maritime Simulation Tool (G-Mast)
Dynamic scenarios with moving ships that may be in different problems
Networked student consoles with graphical presentations of the exercise situation
EPIRB and SART control. EPIRBs and SARTs may be launched by the student or the instructor. SARTs can also be displayed on a BCG simulated radar (optional)
Modular system that is easily tailored to fit existing budgets and future needs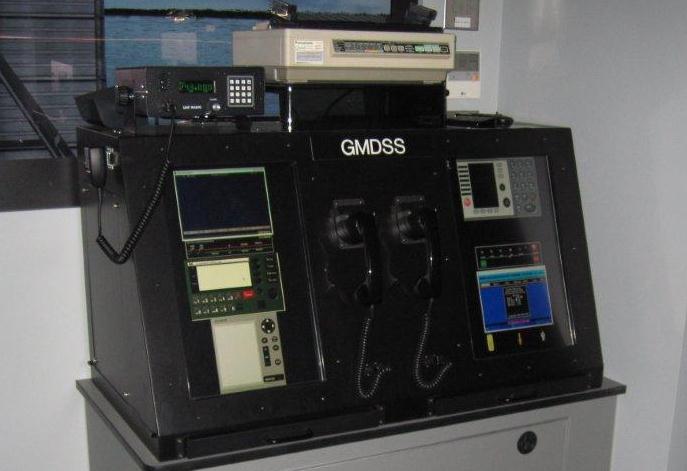 Virtual GMDSS Bridge Console
Learn More
Virtual GMDSS Simulator Brochure