Maritime Simulation Tool (MaST)
BCG's recently revised operator interface, the Maritime Simulation Tool (MaST), allows an instructor to easily create, modify, save, and replay a maritime training exercise. The MaST application provides user control for the motion of simulated vessels including up to thirty-two (32) Ownships and 1,000 moving or stationary targets. MaST is capable of running eight (8) different problems simultaneously, each with its own training area and complement of target vessels. This software provides both NMEA-0183 and Automatic Identification System (AIS) output, as well as support for NMEA2000 messages. Below is a screenshot of the MaST application and some detailed images of the various ribbons which allow a clean interface for the user to adjust various aspects of the scenario they are working in. Other windows may appear to provide the instructor or user with additional information on the ownships, targets, or other scenario specific details.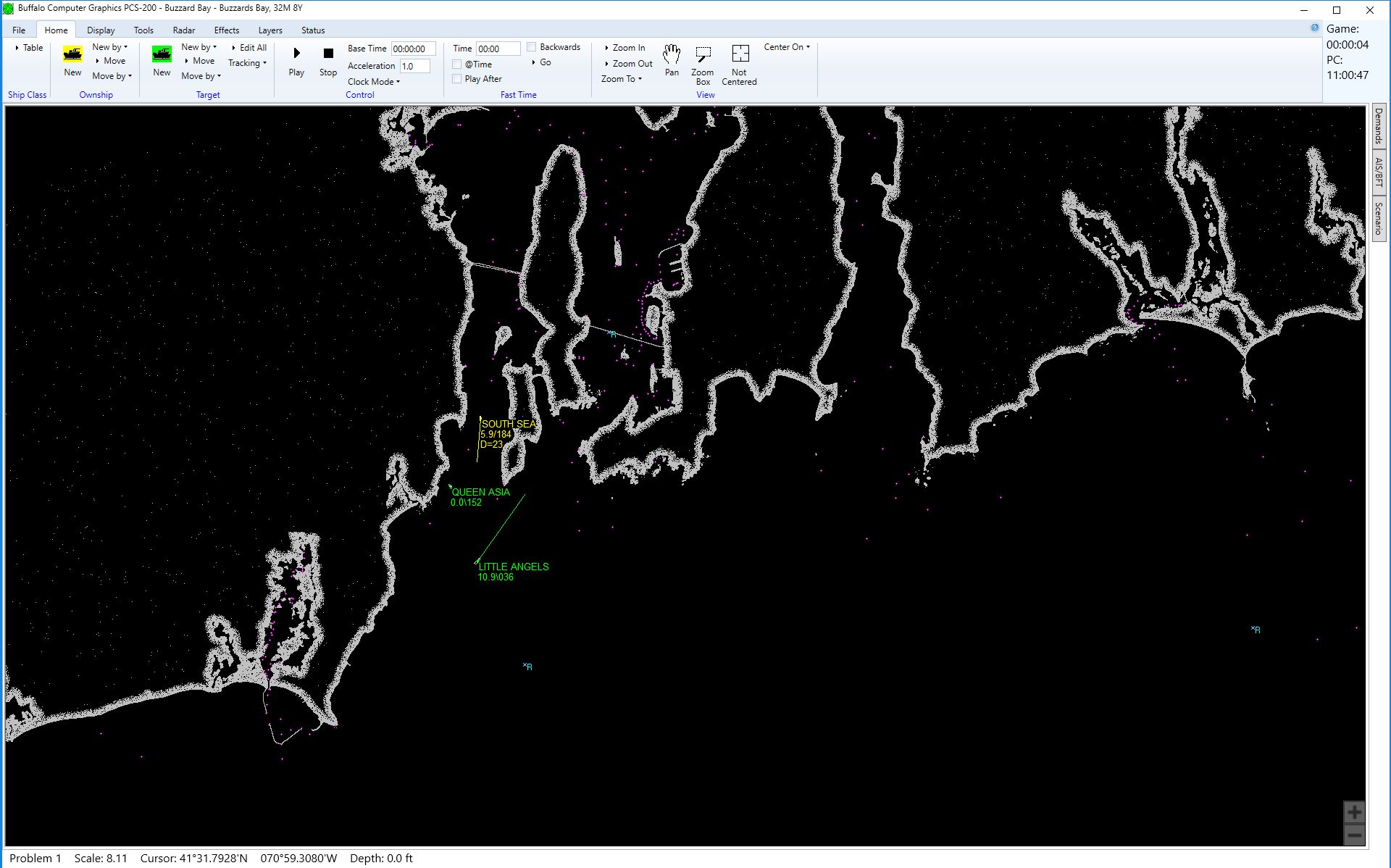 MaST Application Screenshot


File Ribbon, the initial window that opens upon start-up


Home Ribbon


Radar Parameters Ribbon
BCG's radar simulation control interface is capable of working in conjunction with other simulation systems. MaST can be configured to operate as a 'slave' interface allowing a 3rd party system dynamic control of our radar products. This can come in the form of an industry standard interface such as HLA and DIS, or through our own BCGUDP network interface. BCG can also support limited control using standard NMEA-0183 messages from a serial interface. The most comprehensive interface, BCGUDP, is a series of proprietary UDP packets designed by BCG to allow virtually complete and seamless control of our radar software products from another simulation IOS.
Learn More
Maritime Simulation Tool Brochure