Case Study: Rochester, Minnesota Improves Flood Preparedness with DLAN
Thursday, September 5th, 2019

The day you find your first floor flooded is not the best day to look into flood insurance. And when the streets begin to flood is not the best time to begin planning your response. Unfortunately, too often both citizens and those in charge of keeping them safe are not as prepared as they should be for these events. Precious response time is too often lost to training and re-training activities. That is why the pre-planning stage of an incident is just as important as the response. And this is where DLAN comes in.
DLAN doesn't just provide a digital location for a static set of plans, but makes the plan easily actionable with custom workflows and automated decision making tools. DLAN also helps users visualize data, such as flood plains, to improve decision making. In addition, DLAN can be used to create a resource database and a list of pertinent contacts making it easy to get the right materials and right people during an emergency response.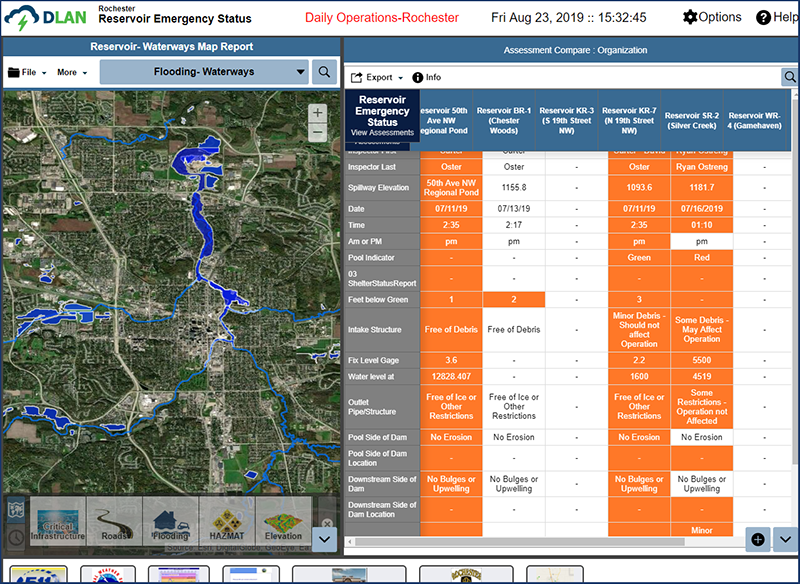 Reservoir - Waterways Map Report
The following case study focuses on best practices for emergency preparedness and response using DLAN. It showcases how the Rochester, Minnesota Emergency Management staff was able to incorporate the information they had available to them before their activation to improve response outcomes.