New Model PCS-300 Radar Simulator
Tuesday, November 21st, 2017

Buffalo Computer Graphics (BCG) Inc. is now delivering a new model of our PCS-300 Radar Simulator that supports two radar antennas out of a single unit. The model PCS-320, integrates two Radar Signal Generator Board along with two instances of simulation software into a single Windows 10 computer. This dual radar configuration allows for both an S-Band and X-Band antenna to be simulated from a single unit, or in the case of multiple ownship configurations, the PCS-320 Radar Simulator provides two separate ownships in half the space.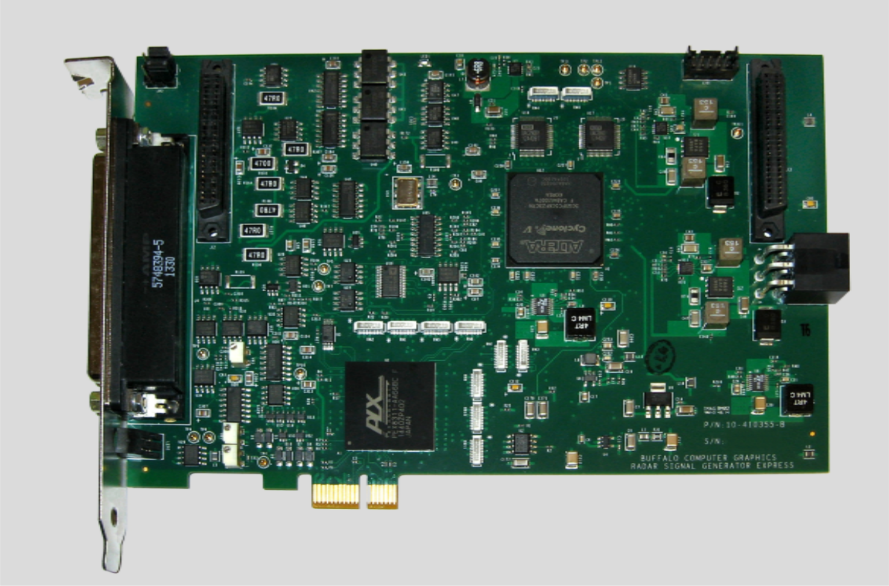 PCS-300 RSGe Board
This configuration reduces cost, hardware, space, and maintenance for those systems where a dual radar configuration is required.
For additional information on this product or any of BCG's Maritime Simulation Products, please contact us.