New Radar Database Tool
Wednesday, April 19th, 2017

Buffalo Computer Graphics (BCG) Inc. has developed a new software tool which allows us to create radar databases using C-MAP data. Leveraging the broad range of electronic chart data offered by the C-MAP Professional+ product line, BCG can now create simulated radar databases for training in all domestic and international regions covered by C-MAP electronic charts. When packaged with a BCG ECDIS training system, our radar simulators correlate perfectly with the electronic chart display using the C-MAP product.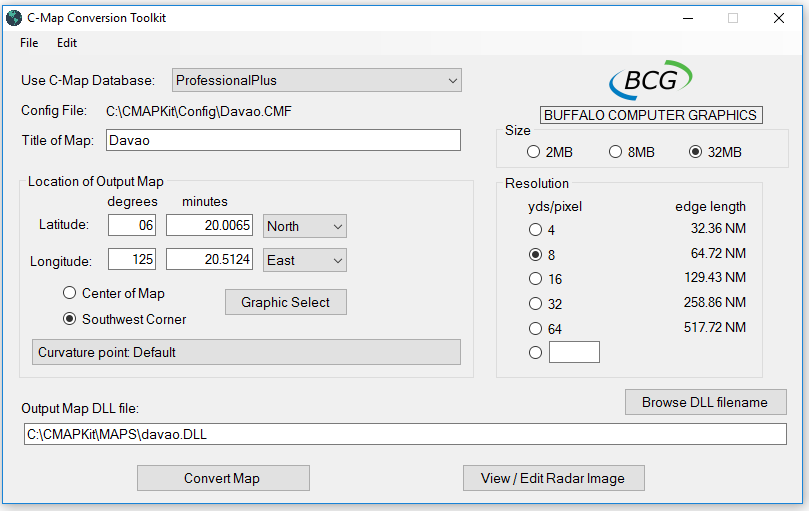 BCG offers a Radar Database Generation Tool as a deliverable product allowing our customers to create their own radar databases from their own C-MAP data, or if more economical, we can use this same tool to create individual training databases for the end user.
For additional information on this product or any of BCG's Maritime Simulation Products, please contact BCG at 716-822-8668 or through our website – www.bcgsim.com.