New York State Division of Military and Naval Affairs (DMNA) successfully deployed DLAN's ArcGIS Sync Tool during Gotham Shield Exercise
Tuesday, June 27th, 2017

BCG recently supported multiple customers during the multi-day multi-agency FEMA led Operation Gotham Shield / Ardent Sentry exercise. During this exercise the New York State Division of Military and Naval Affairs (DMNA) was able to successfully utilize one of DLAN's newest features, the ArcGIS Sync Tool, which was created for this exercise and is now available to all DLAN customers as part of DLAN 10.6.

GIS Premium - Ticket Preview
On April 22nd – 25th, 2017 FEMA led a multi-day training exercise, which simulated a scenario in which a 10,000 ton improvised nuclear device goes off on the New Jersey side of the Lincoln Tunnel. The exercise involved federal, state, and local emergency responders from New York, New Jersey, Pennsylvania, Connecticut, and Washington D.C.
The goal of the exercise was to test emergency coordination among participating agencies during such an incident, including the ability to share information. DLAN was utilized by multiple agencies to coordinate their responses, including DMNA who utilized one of DLAN's newest features, the ArcGIS Sync Tool, to share information outside of DLAN.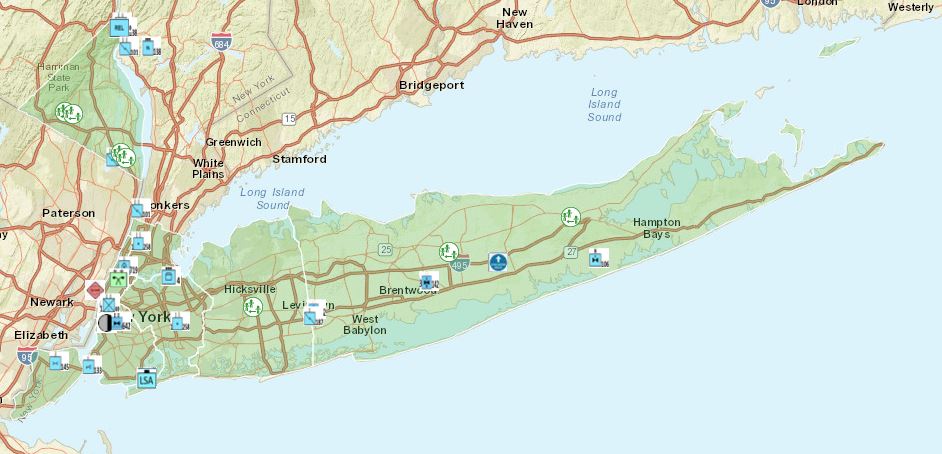 GIS Premium - ArcGIS Sync
DLAN's ArcGIS Sync Tool allowed DMNA to share out Ticket Manager Report information to ArcGIS Online so it could be viewed by outside agencies, such as FEMA. All information in the report, including geographic point, line, and polygon data is synced with ArcGIS Online and updates in real-time, allowing for that information to then be included in public facing dashboards, third party applications, and other interoperable platforms.
DLAN's newest tool is just one more example of BCG's commitment to providing an interoperable emergency management solution. This tool gives users new ways to visualize DLAN information outside of the DLAN system and is in line with other GIS interoperability features such as the ability to read in and export Aloha Plume, CAD data via email or custom API, Excel, KML, MASAS, Shape, and Text files.