Quick Facts
Track Deployed Resources & Assets
View on GIS Premium
Link to Asset Tracking Devices
Asset Tracking
Asset Tracking is specifically designed to track deployed resources/assets and can be added to any DLAN system. Asset Tracking provides a way for users to track deployed assets and resources for a particular incident and quickly view the status, quantity, and location of all deployed assets in an Asset Ledger page.
The asset tracking reporting engine allows for asset reports to be created and saved for use in current and future incidents. Reports can be made based on serial number, asset type, provider, status, location, region, contract type, and other asset related information. Once an asset report is created, it can be immediately leveraged as new layers on DLAN maps (using GIS Premium), allowing users to easily create map reports that visualize a geographic view of that asset report. User created tabular and map reports can then be incorporated in dashboards, landing pages, and boards using new Status Board Asset Module Subscriptions.
Additionally, with the GIS Premium users can view the location of assets and personnel in real time on the GIS map using a number of DLAN supported asset tracker devices. For more information on supported devices please contact us.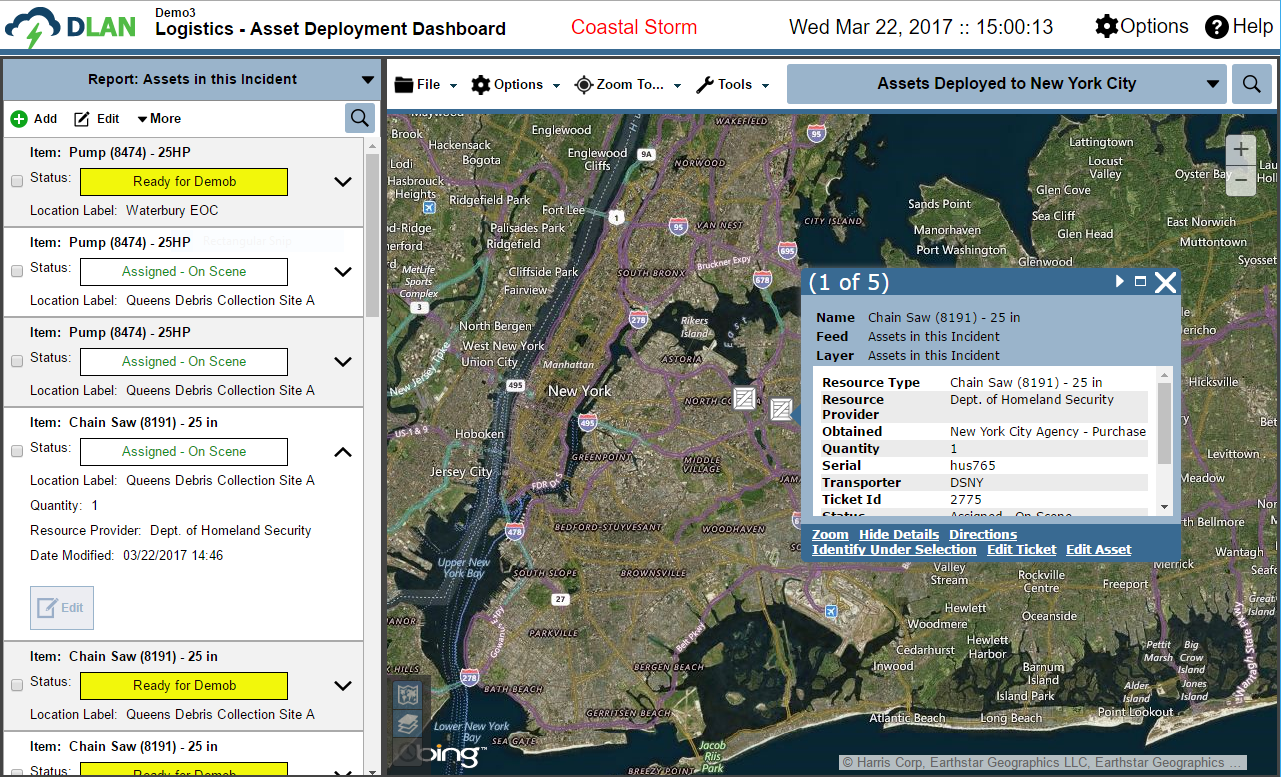 Asset Tracking on Status Board