DLAN - Incident Action Plan (IAP)
The IAP module enhances the functionality of ICS/IMS/HICS forms by allowing users to compile them into IAPs following FEMA's guidelines. The module guides users through the steps of creating an IAP, using simple drop-down lists, value pickers, and data validation, and allows for information that will be used in multiple areas in the IAP to be entered once, eliminating duplicate data entry and reducing the chance of errors. IAPs can be saved as drafts, reviewed, published, and Emailed to appropriate agencies.
One of the key ways the module streamlines the IAP process is by allowing the use of templates for both IAP cover pages and the IAP itself. The module allows administrators to create and save a default cover page to be used for multiple incidents. When users select the template, the IAP module lets them upload a custom, incident specific image and then automatically incorporates this image along with the incident name and applicable operational period into the cover page.
Administrators can also make default IAP templates that can be used as a starting point when filling out an IAP during an incident. IAP Templates allow for pre-defined text, questions, objectives, and user guidance on any ICS form that is included in that configured template. These templates can save users from having to reenter commonly used organizational information and basic incident information. The module is included with our Emergency Management Pack and can be added to any DLAN System.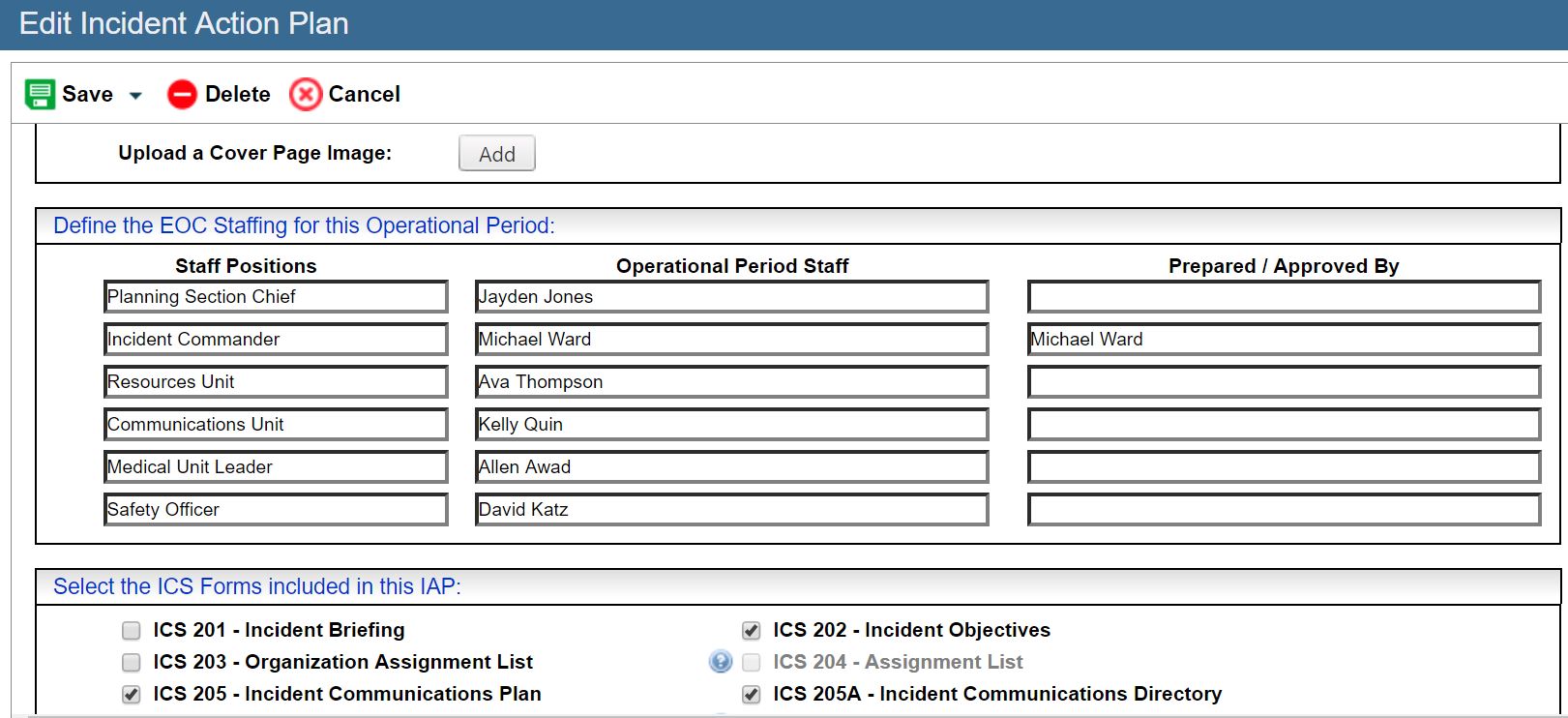 Incident Action Plan

Quick Facts
Streamlines IAP Process
Easy Data Entry
Time Saving Templates