DLAN has a number of transportation customers who utilize the software to coordinate among multiple geographically disperse stakeholders. DLAN helps keep staff and commuters safe by providing situational awareness data on road closures, evacuation routes, and traffic conditions, as well as managing work orders and assets in real-time.
Visualize Data
Being able to easily map changes in road conditions is extremely crucial in the transportation industry, and DLAN provides all the tools necessary to do this from any location. The Mobile Responder App paired with the Road Closure and Maintenance Form allows field staff to easily and intuitively report field conditions in real time. This information is then digested by DLAN to provide real time situational awareness through maps and dashboards that can be accessed via the Internet.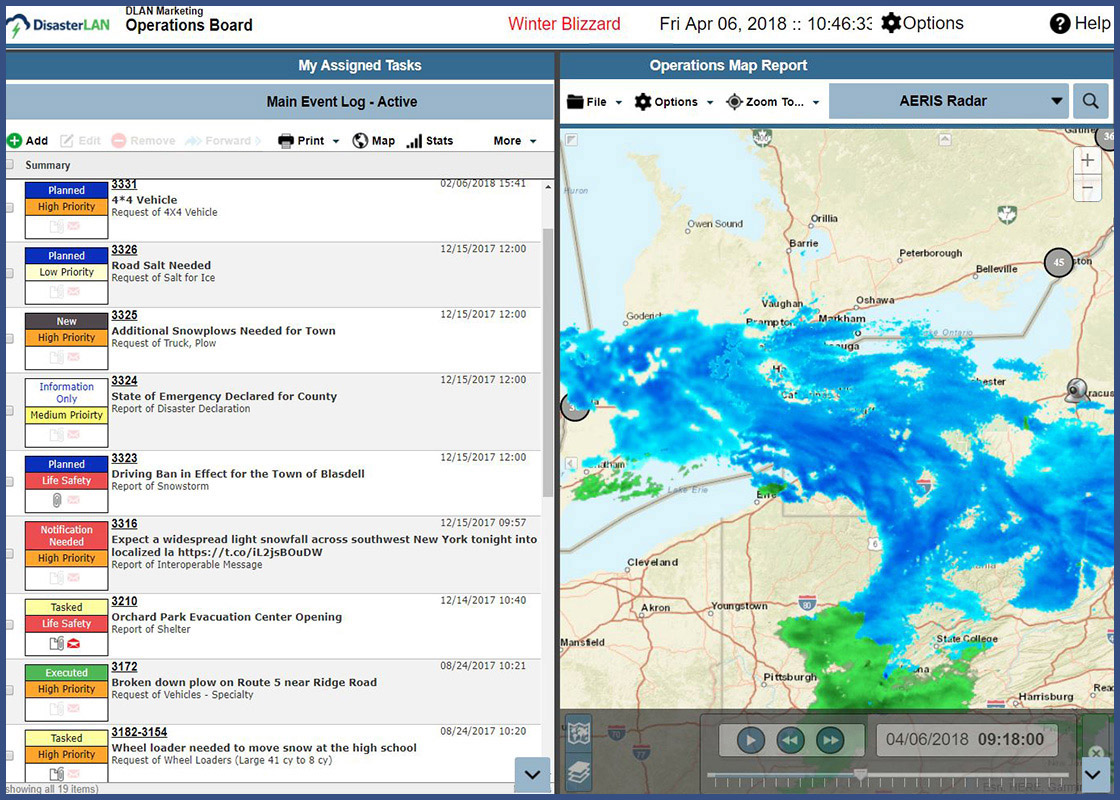 ---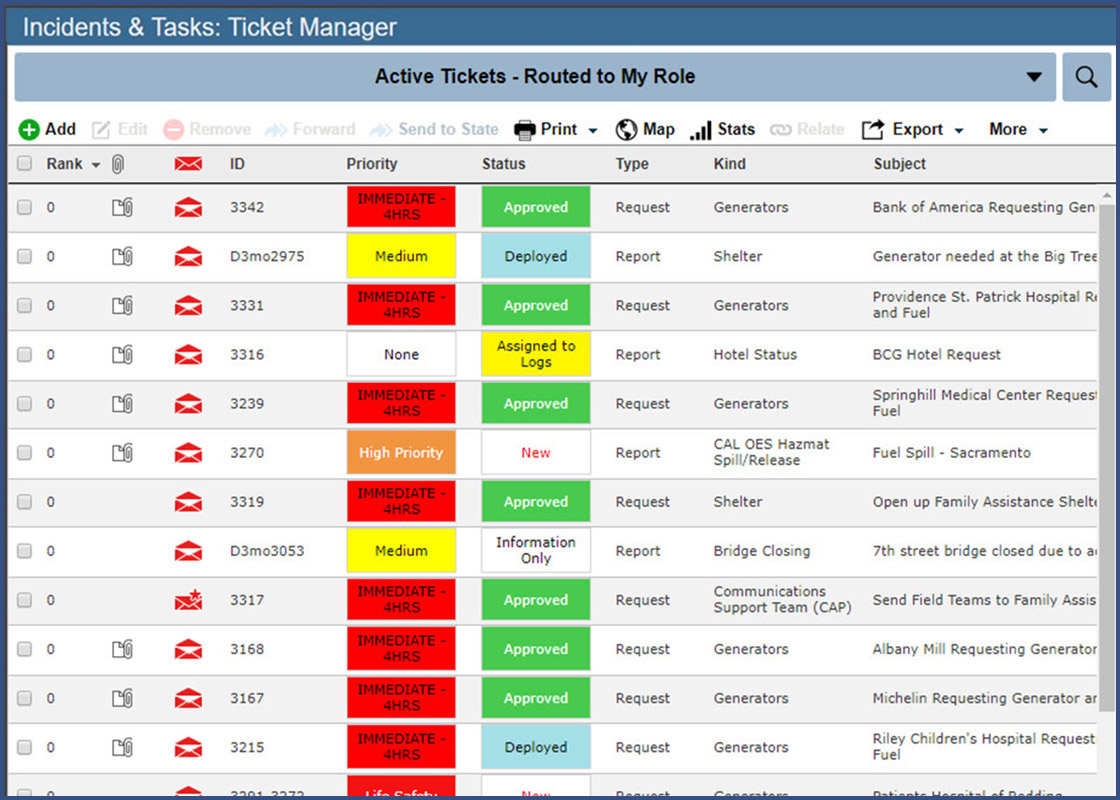 Operationalize Emergency Plans
DLAN will not only allow you to store your plans digitally, but will also allow you to turn them into actionable workflows. DLAN includes question and answer based step-by-step tasking tools, scenario based notification templates, and role-based checklists. DLAN's intuitive interface makes it easy to activate an emergency response plan; notify stakeholders; track task and mission progress; and document, report, and analyze response efforts.
---
Improve Daily Operations and Asset Management
Integrating DLAN into your daily operations will help keep your team prepared. DLAN provides tools for daily operations, such as work order management, event logging, social media monitoring, email monitoring, webpage/RSS feed monitoring, documentation library folders, role based briefing notes, and several other tracking tools. DLAN also provides a common platform for task, resource, and information management and can be applied to various types of needs and workflows.
DLAN allows you to quickly view the status, quantity, and location of all deployed assets either as a tabular report or on a map. DLAN can leverage your existing AVL solutions to provide real-time asset management.