DisasterLAN (DLAN) provides everything your team needs to prepare for, respond to, and report on issues - anytime, anywhere, from any device – all in one easy to use system.
One Unified Solution For All Your Incident Management Needs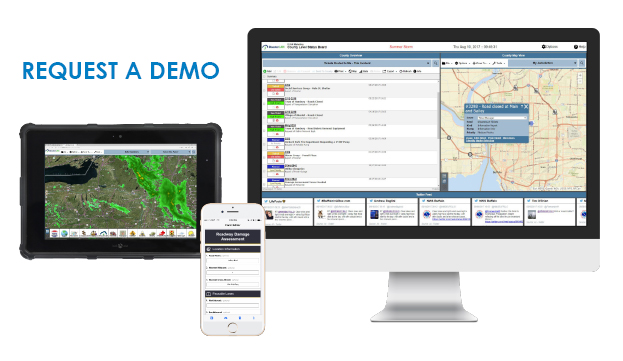 Why Choose DLAN
✔

Proven

DLAN is the trusted incident management solution for governments, private-sector corporations, and educational institutions throughout the US and Canada.
✔

Interoperable

DLAN is fully functional out of the box, including real-time visual situational awareness dashboards & built-in standards-based communication tools.
✔

Secure

Whether on premise or in the cloud, DLAN stresses security and privacy so that your data is protected at all times.
✔

Scalable

DLAN's scalable design allows you to seamlessly move from daily operations to emergency response.
✔

Flexible

DLAN can be tailored to meet your specific workflow and its modular design means you choose only the features you need.
Request More Information
Stay Connected

DLAN is available through GSA Advantage.
View all purchasing vehicles.