Enhance Wildfire Disaster Preparedness, Prevention and Response with DLAN Emergency Management Software
Wildfire season is getting longer, more destructive, and more expensive every year. As urban areas fill up and homes and businesses are built in traditionally forested or wildland areas the wildland-urban interface (WUI) increases. This causes both an increased risk of fires due to human ignitions and an increased risk to lives and property. Wildfires also cause secondary hazards, leaving areas prone to floods, erosion, and mudflows.
BCG's DisasterLAN (DLAN) Emergency Management Software helps lower these threats through preparedness, response, recovery and mitigation tools.
DLAN can help increase wildfire preparedness with tools for identifying at-risk communities, properties, and ecosystems; pre-templating response tasks, resources, and deployment teams; and full-scale scenario-based exercises with real-time injects.
DLAN improves response with real-time multi-source maps and dashboards; task management and secure information sharing; incident action plans and situation reports; and a mobile response app with offline functionality.
During recovery DLAN can be used for damage assessment, infrastructure inspections, and FEMA reimbursements.
Mitigation tools include support for identifying the need for, geo-coding locations of, and reporting on prescribed burns, thinning, and re-planting.
---
New DLAN GIS Premium Tools For Wild Fire Disaster Preparedness
Some key uses for GIS during a wildfire response include:
Displaying and analyzing satellite fire detection of thermal hot spot locations and weather information
Capture drone imagery for detection, surveillance, and situational information.
Identifying and analyzing evacuation routes; hazards to responding units; and at-risk populations/ infrastructure
---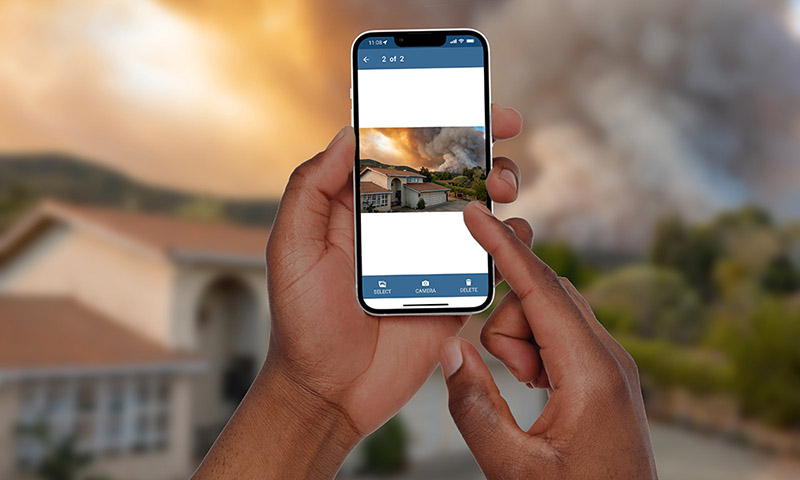 Feature Spotlight: Mobile Responder for Field Staff
DLAN's Mobile Responder App compliments the DLAN solution by giving field staff the ability to easily enter geo-coded information from any location, regardless of connectivity, and send that information back to the base camp or EOC once connectivity is reestablished. It is especially useful for wildfire management, since many of the necessary tasks are performed in remote locations. Learn More.